In Professor Glenna Gordon's International Photojournalism course, students learn to engage with the language of visuals and to think critically about photographs and representations. After looking at both traditional photojournalism methods and new forms of image making, students can choose to create a hands-on photo project in a diaspora community in New York. Aliyah Blackmore chose to focus her project on her grandmother, who came to New York from Barbados in 1957.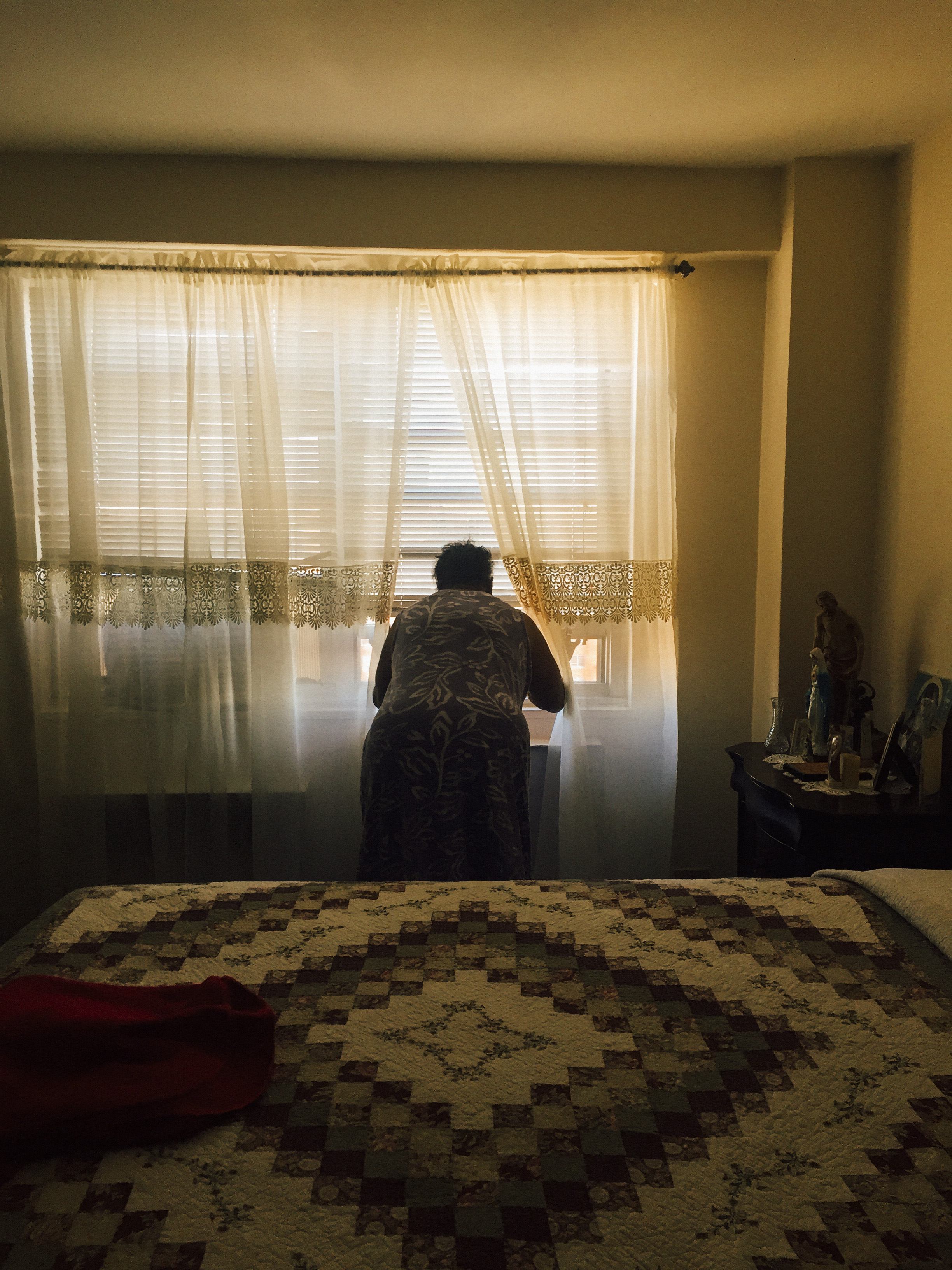 "And the Memories Unearthed from Within Her" is a photo essay that explores Marcia Bishop's (my grandmother) relationship to her home, Barbados, while in a new home, New York City. Marcia arrived to Harlem from Barbados in 1957 at the age of 13; she was accompanied by her brother and mother. Shortly after, in December of 1969, her mother passed away from pancreatic cancer. In many ways, Marcia recounted, she began to repress memories of Barbados and was swept in to the quickness of New York City, pushed to provide for her new family and for her self. While sitting with my grandmother and photographing her over a period of 5 months, our intimate moments and photos reveal that despite her active engagement in a process of undoing memories of her birthplace, she is in fact actively engaging with memories of Barbados, whether in walking through the streets of Harlem, cooking, listening to Gospel and Calypso music on Sundays, or resting at night under the portraits of her mother and grandmother, the spirits that protect her.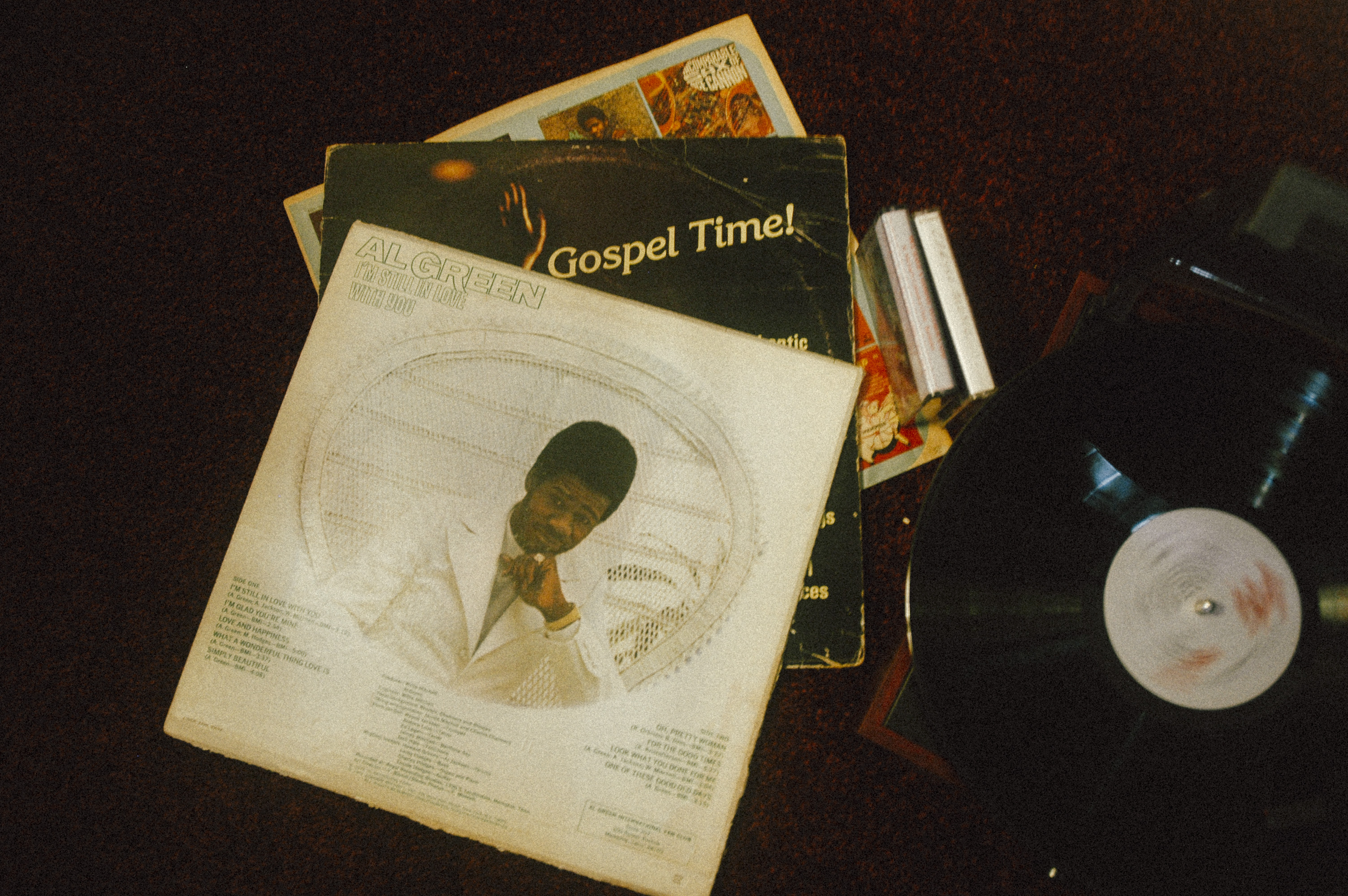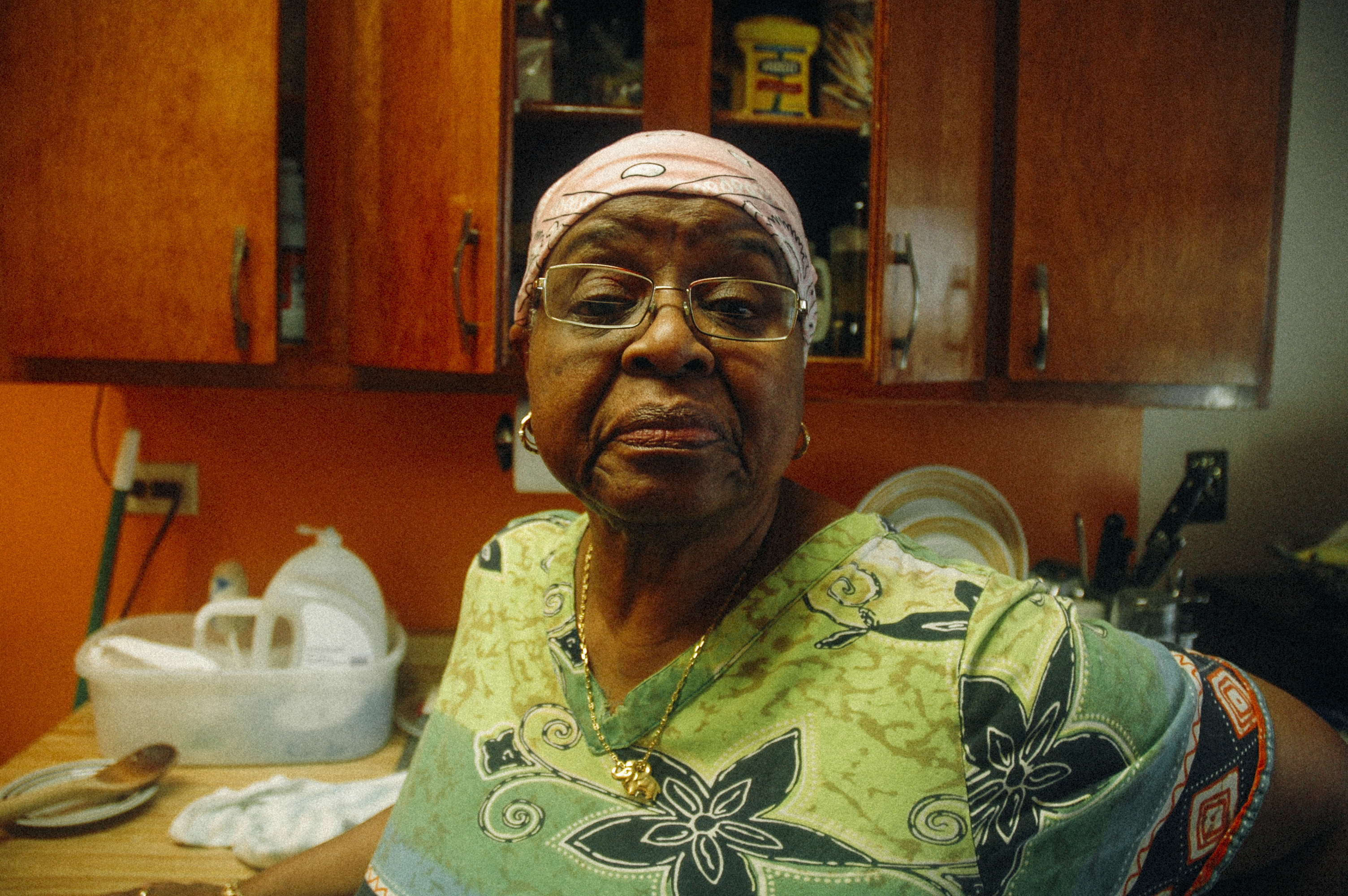 She engages in a process of, as Bajan author and artist Edward "Kamau" Brathwaite suggests, repossession, reclamation of what I would interject as, memories of the Caribbean—memories of Barbados, in a new space. The months spent in intimate listening and conversation with grandmother, looking through family photographs, cooking, walking through Harlem, reading letters, digging through records and cassettes, I witnessed as memories planted within her unearthed, reflecting the depth of matrilineal bonds as well as depth of heritage that exists within her. She re-possesses Barbados through food, music, revisiting family memories— remaining in a constant line of communication with her home and ancestors in a new space, New York.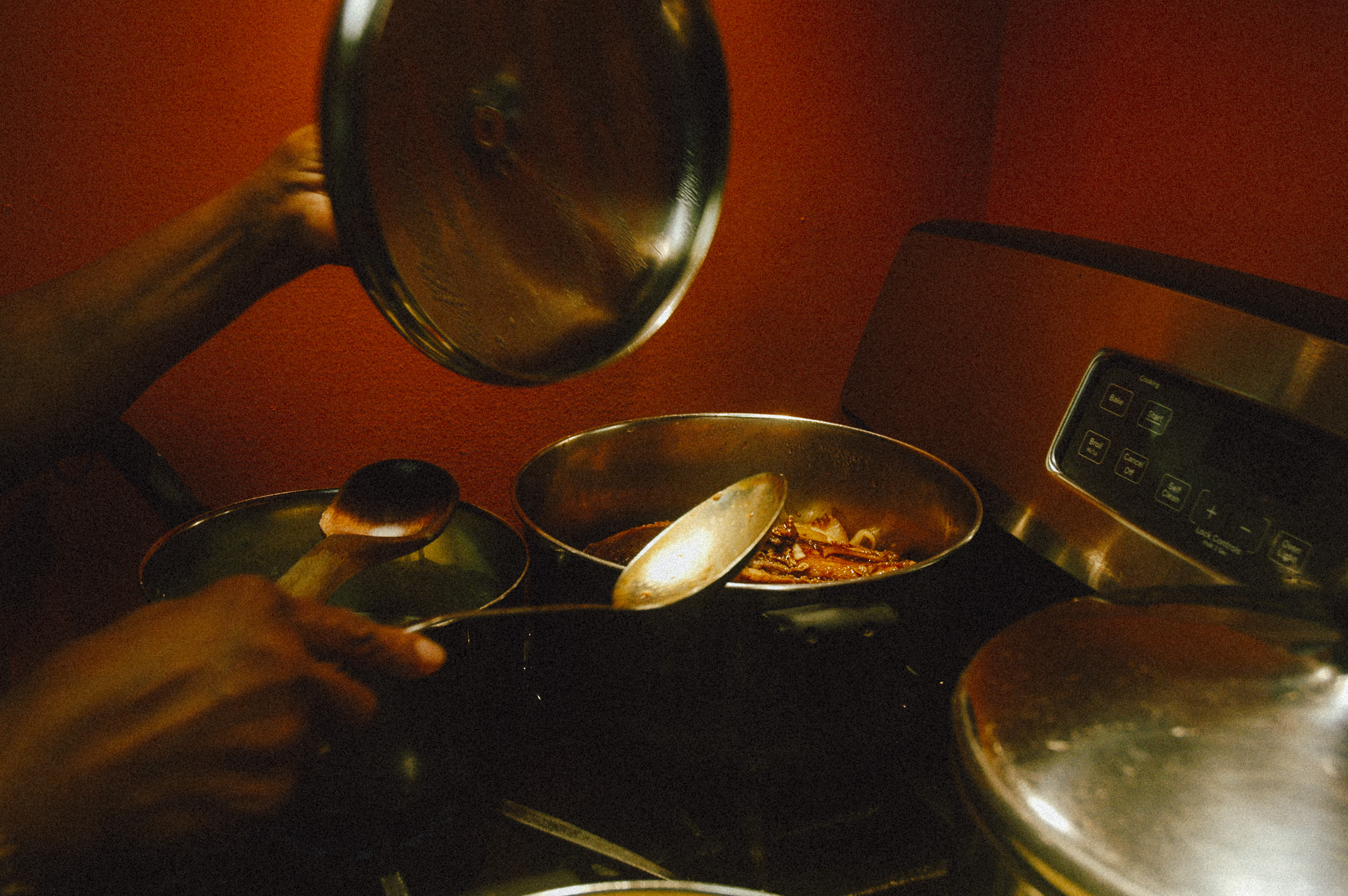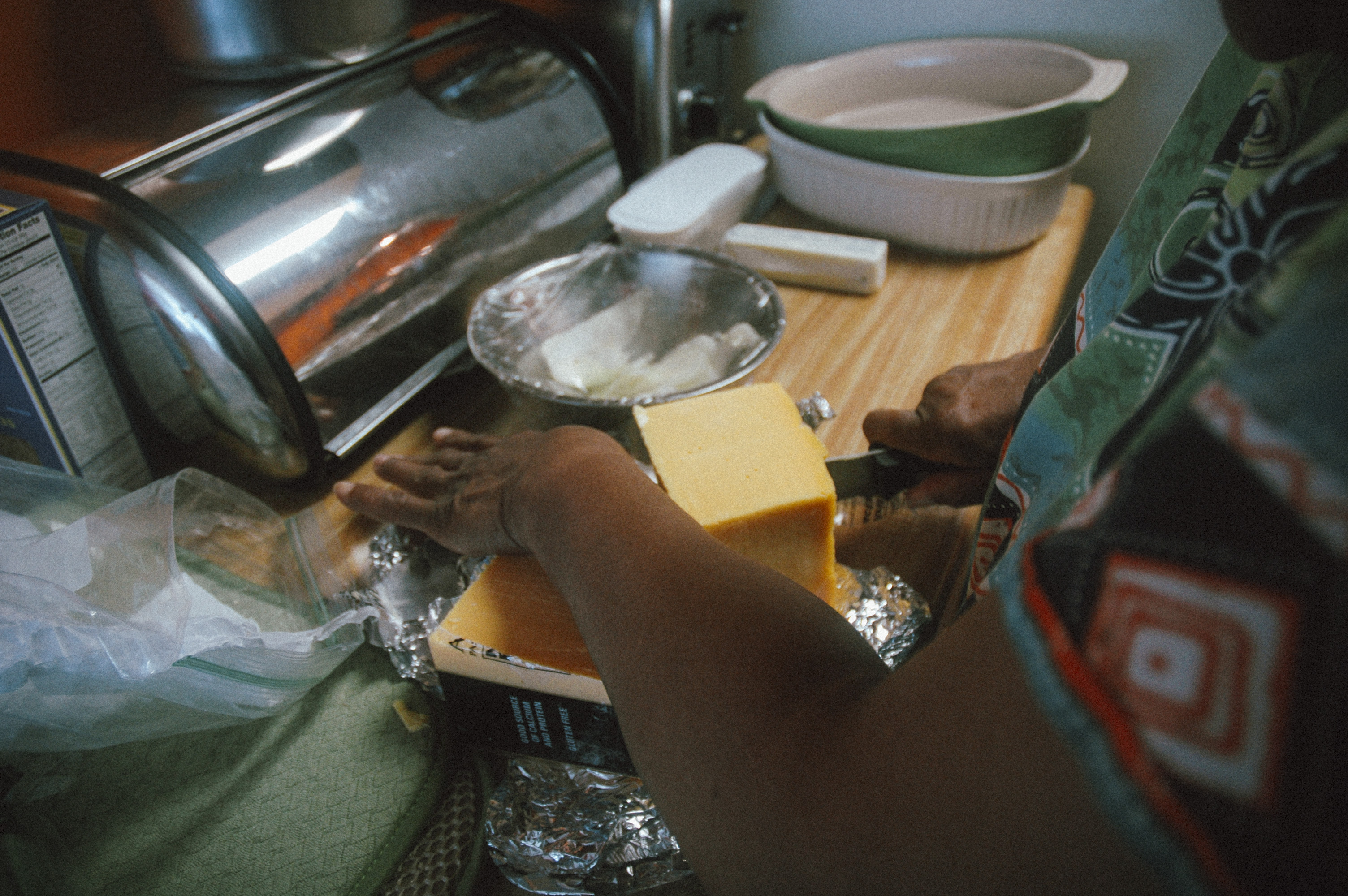 This project is a part of ongoing and continued work that explores the varied relationships to Bajan and Caribbean Diasporic identities globally; through this project, I hope to open up a line conversation about the multi dimensional threads, (narratives and histories) that run through Caribbean Diasporic experiences to understand how, historically and in the present, our modes of cultural production foster spaces of resistance and recovery for our bodies amidst political, social, and economic landscapes that often identity our bodies as disposable. Additionally, this work is a means through which I am engaging with a continual process of retracing AfroCaribbean ancestral history, memory, trauma, and healing in relation to how I exist/move through time and space in my own body.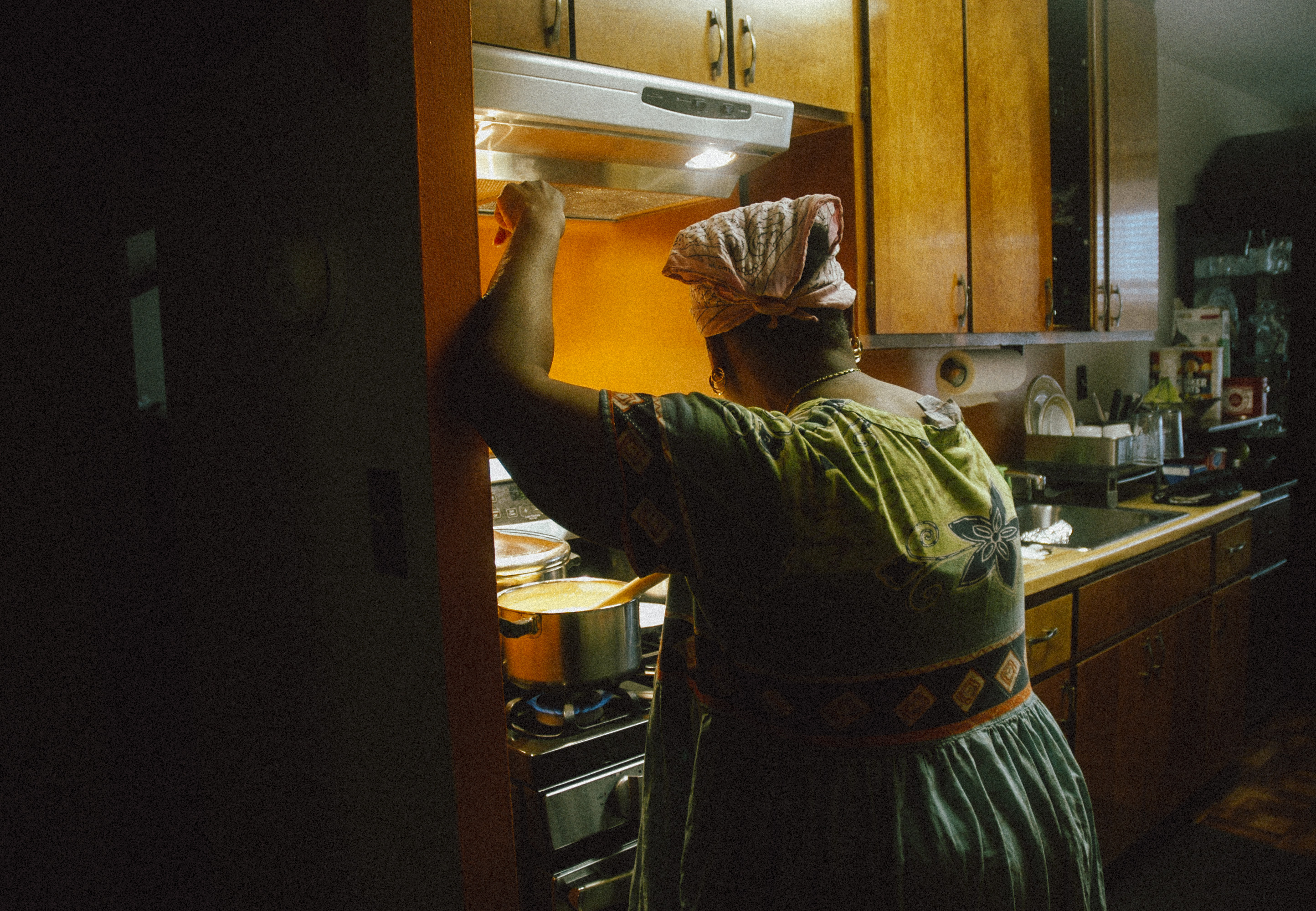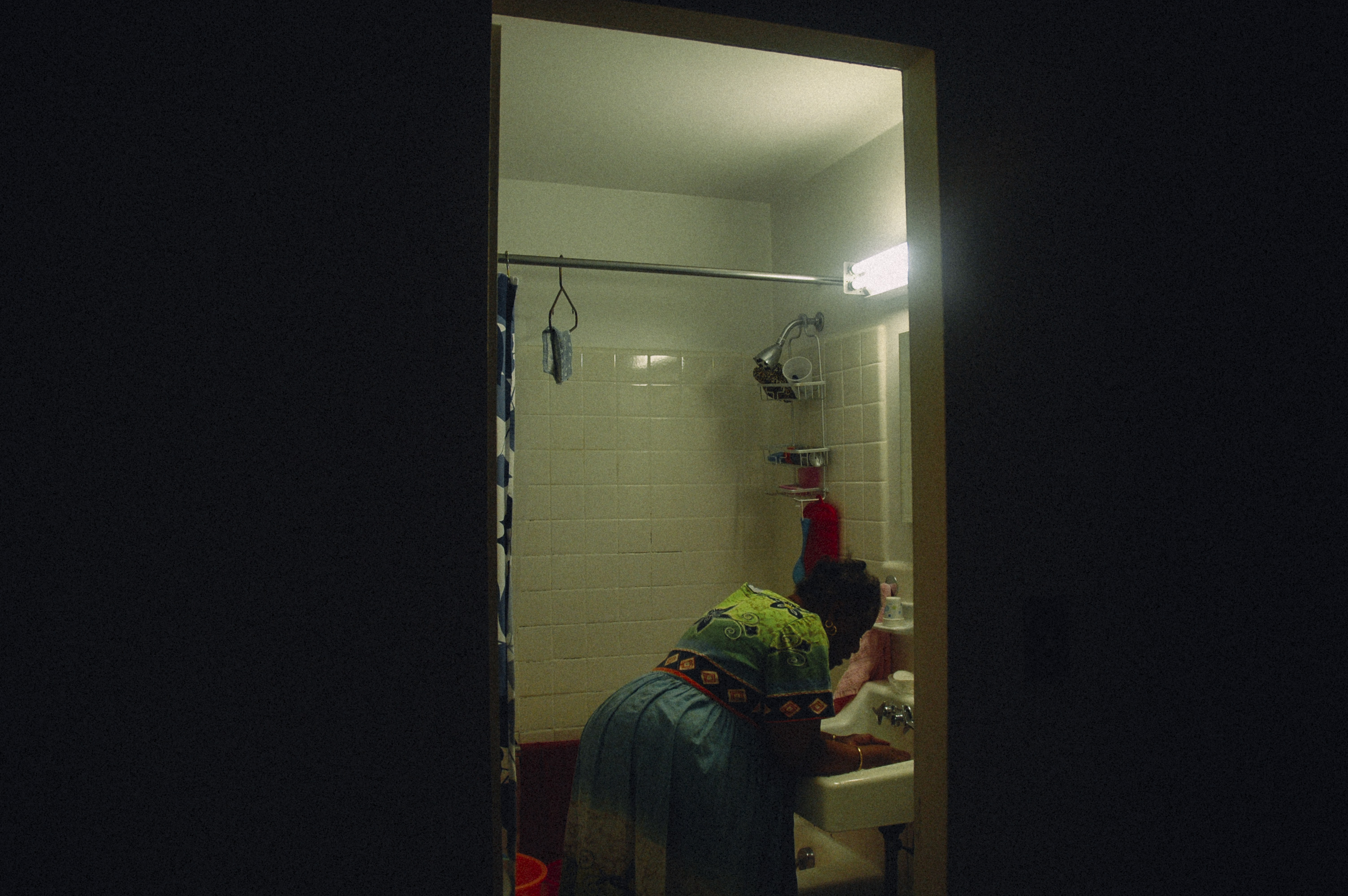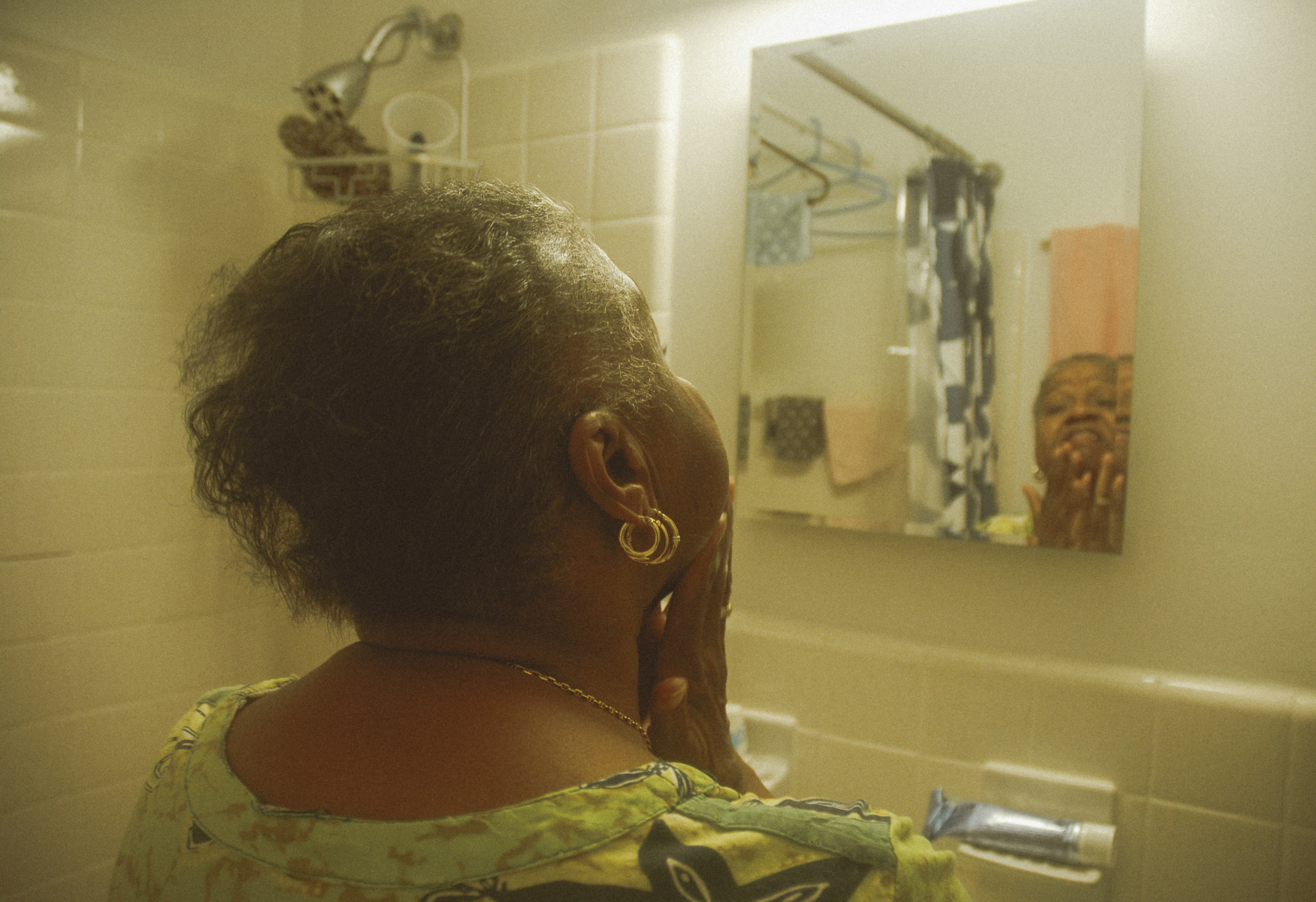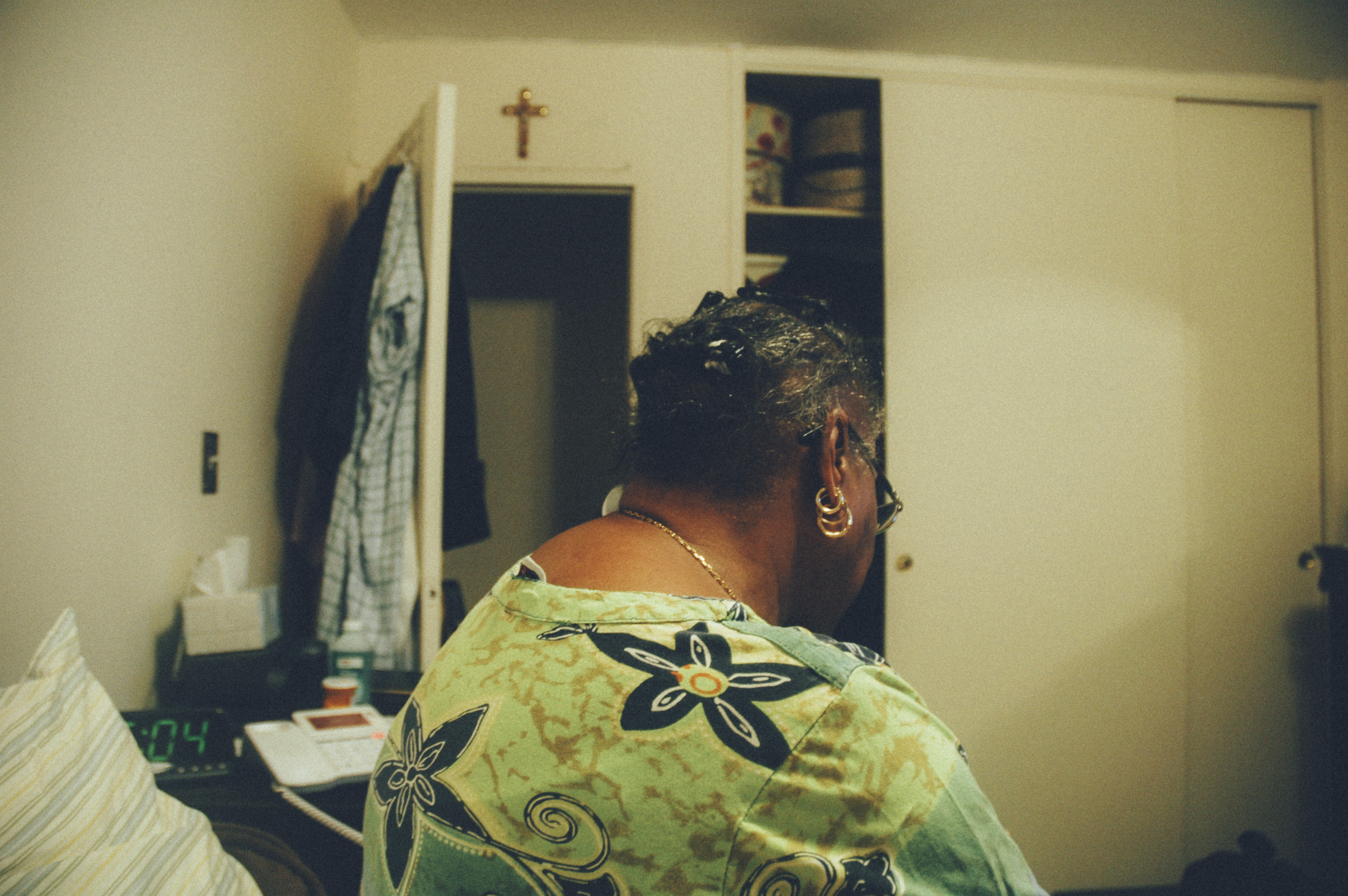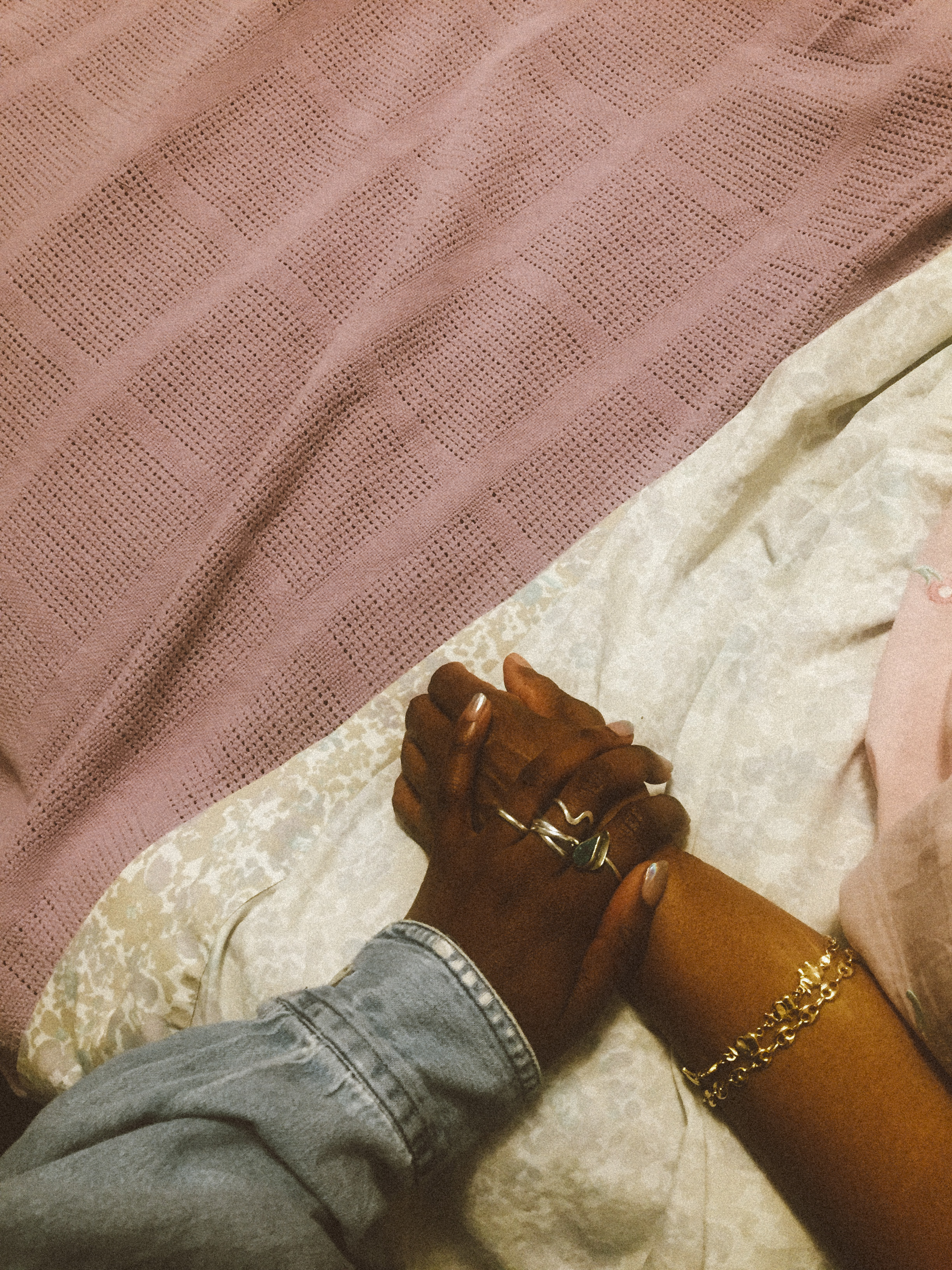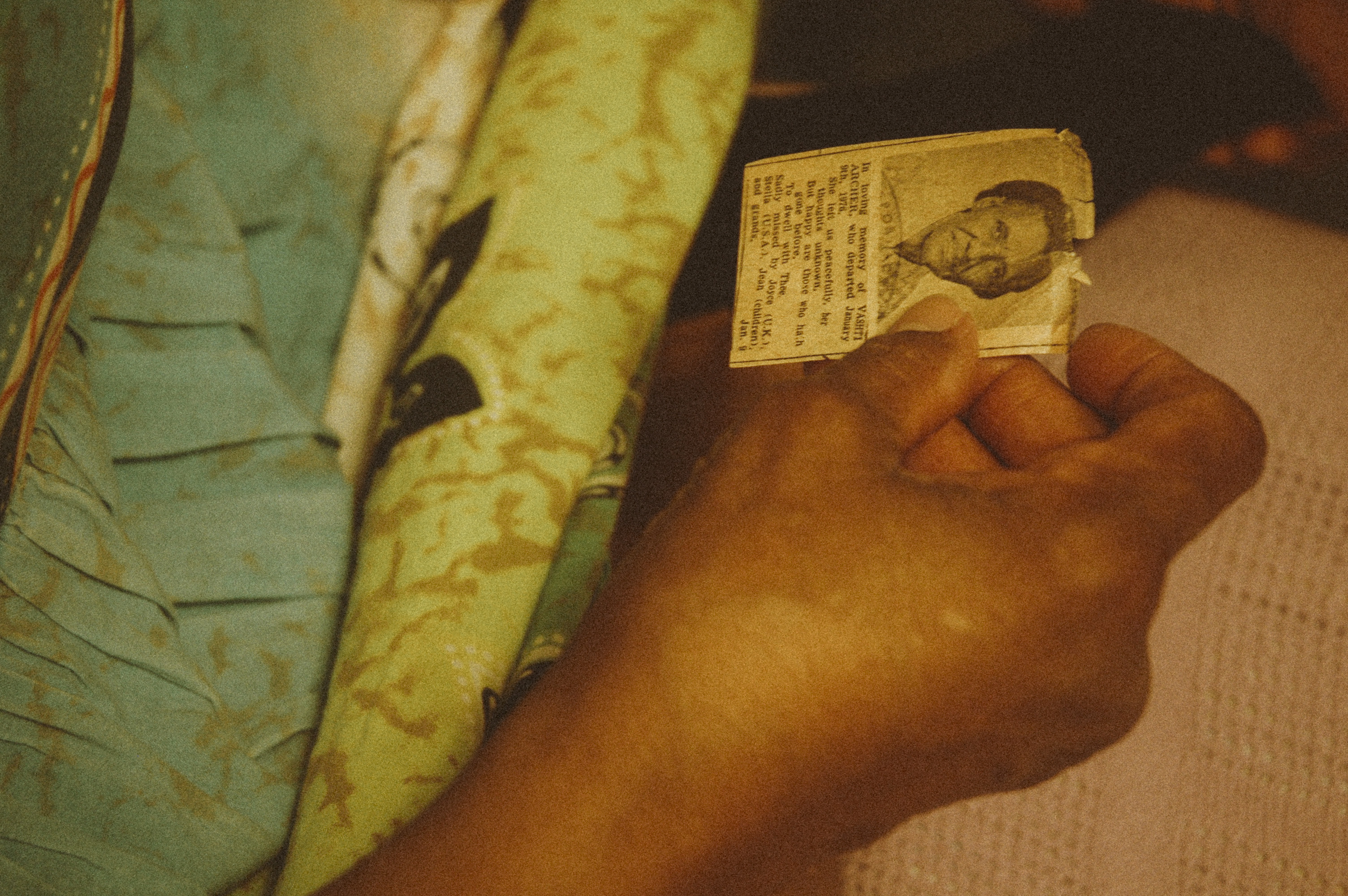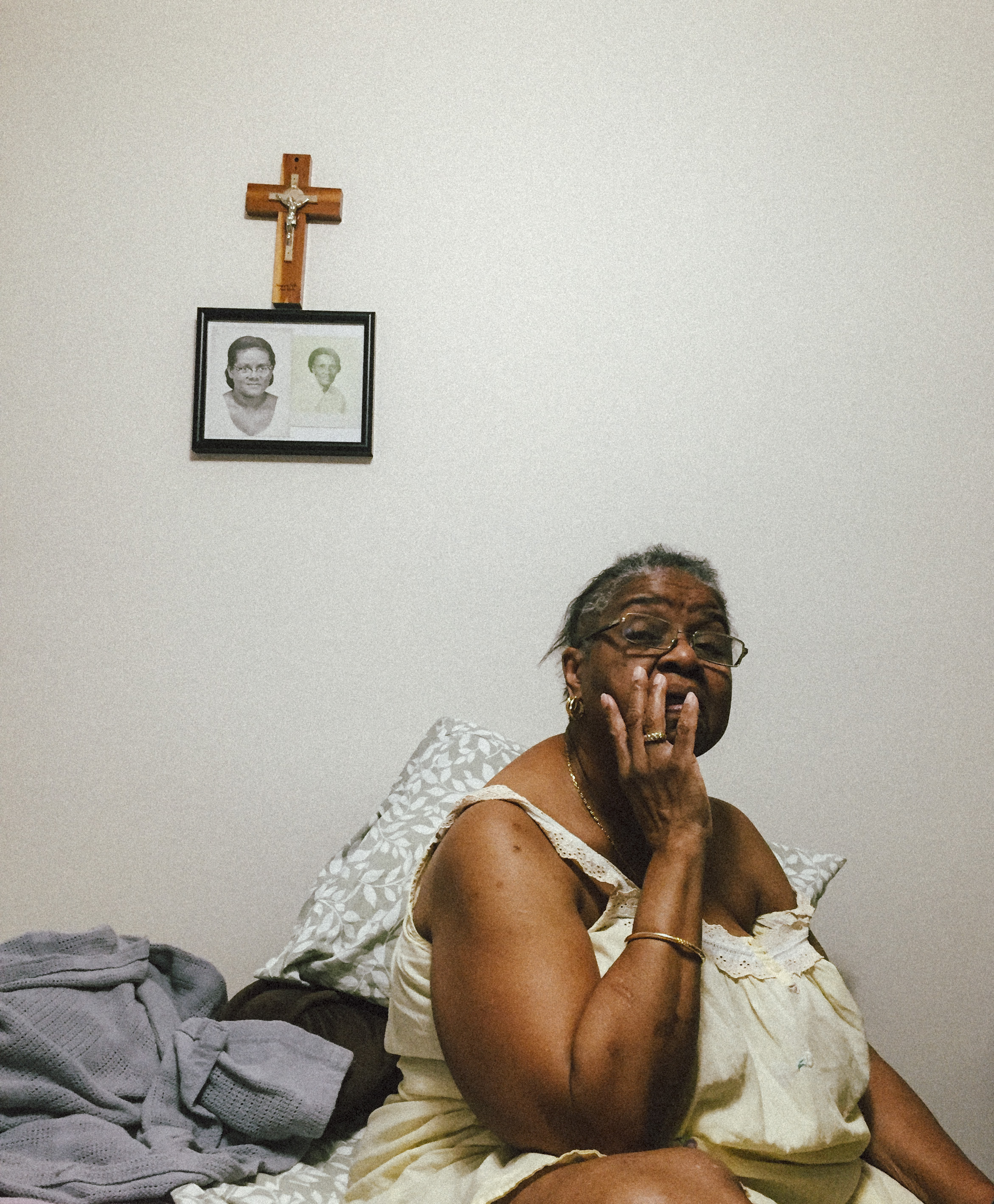 John, Glenn. 2009. "Kamau Brathwaite and the Poetics of (re)possession." Journal of
Caribbean Literatures Accessed November 2017.
View more of Aliyah Blackmore's work here.