This week, the street artist Banksy, with the support of a sizable contingent of the major international relief organizations and a number of celebrities begins an international media push to generate attention for the continuing conflict in Syria.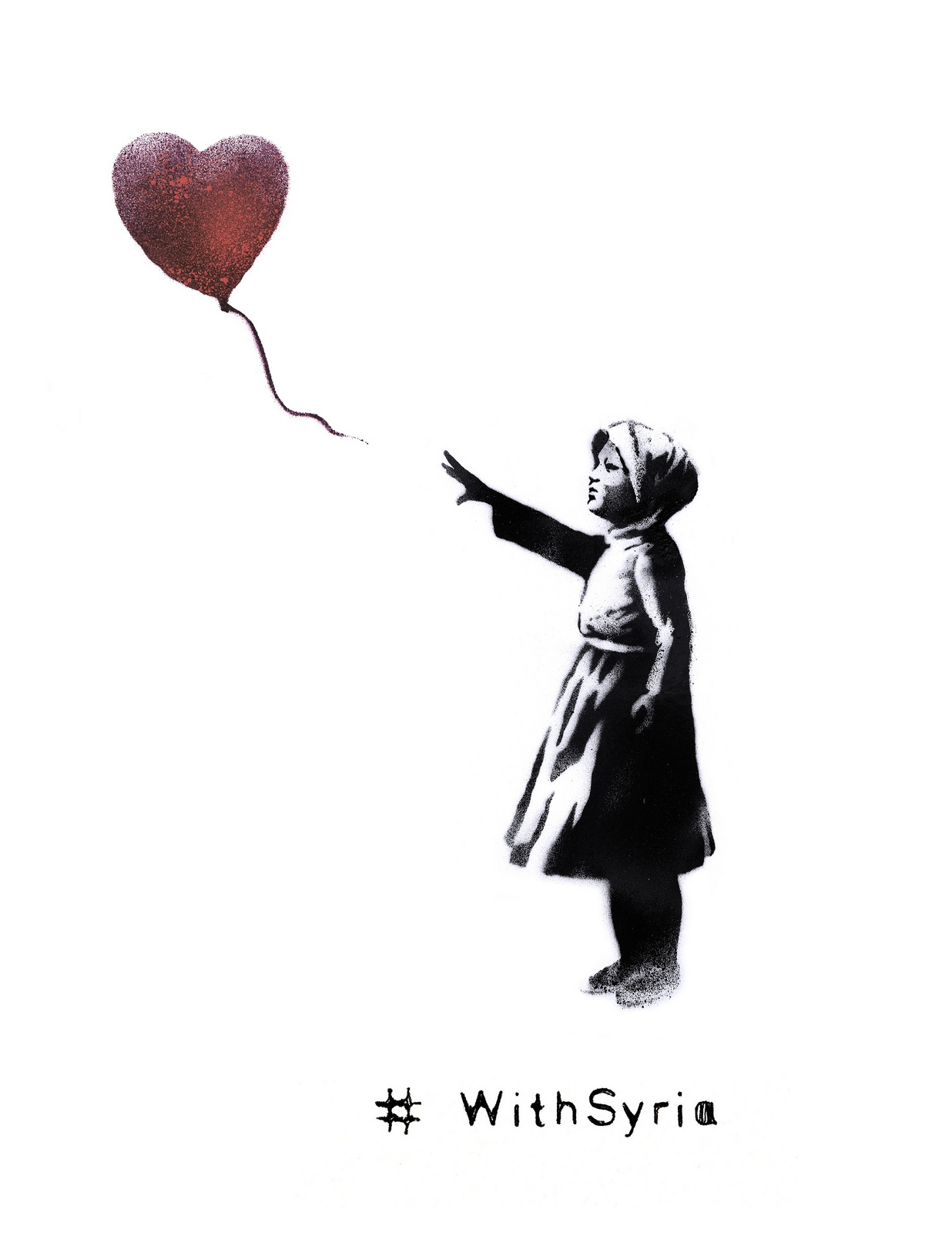 The #WithSyria campaign promises:
A series of actions will highlight the call built around the global release of "With Syria" balloons by children from around the world, the lighting up of iconic buildings, messages of solidarity from high profile individuals, and a campaign video taking inspiration from Banksy's image of hope.
While clogging up social media feeds with Banksy red balloon art may seem a far cry from the solution that the situation in Syria so desperately requires, public support for more direct outside intervention in Syria has so far been lacking. Hopefully this will at least begin to turn a few more heads.
Regardless of whether this campaign is able to generate significant support, its message has likely already been more successful than Banksy's previous foray into the Syria conflict, a bizarre YouTube video entitled "Rebel Rocket Attack" in which an RPG is used to kill Dumbo: