Each summer, students from SGPIA spread out across the world as part of the International Field Program (IFP) and Studio Programs! Students conduct independent research, contribute to the vital work of local non-profits, NGOs, and government agencies, and gain invaluable international experience. This summer, our students are living, working, and learning in Argentina, the Balkans, Colombia, Cuba, Ethiopia, and South Africa. The IFP and Studio Correspondents will be the eyes and ears in the field to help us tell the stories of the summer. Check back to learn about each of the field sites.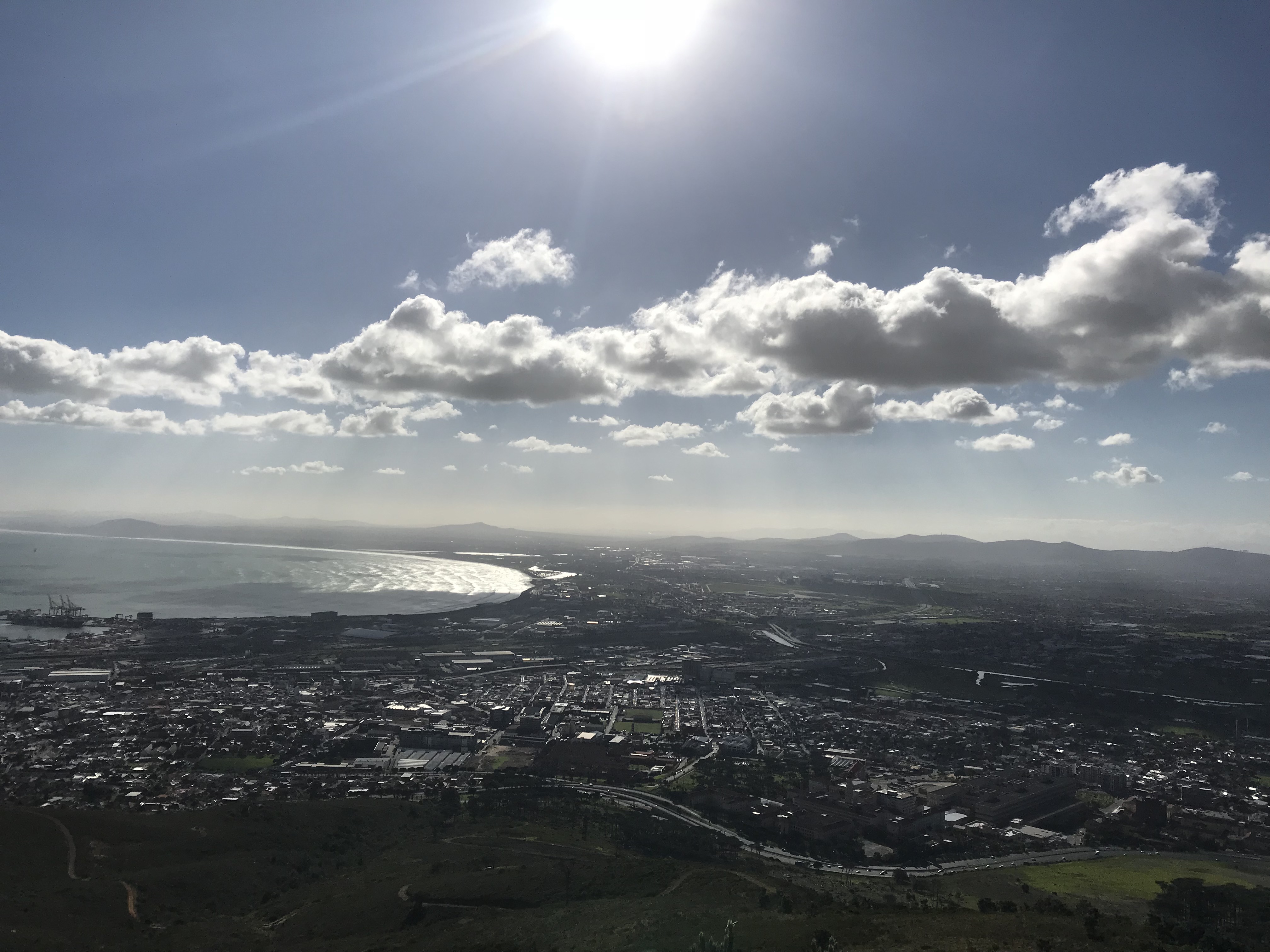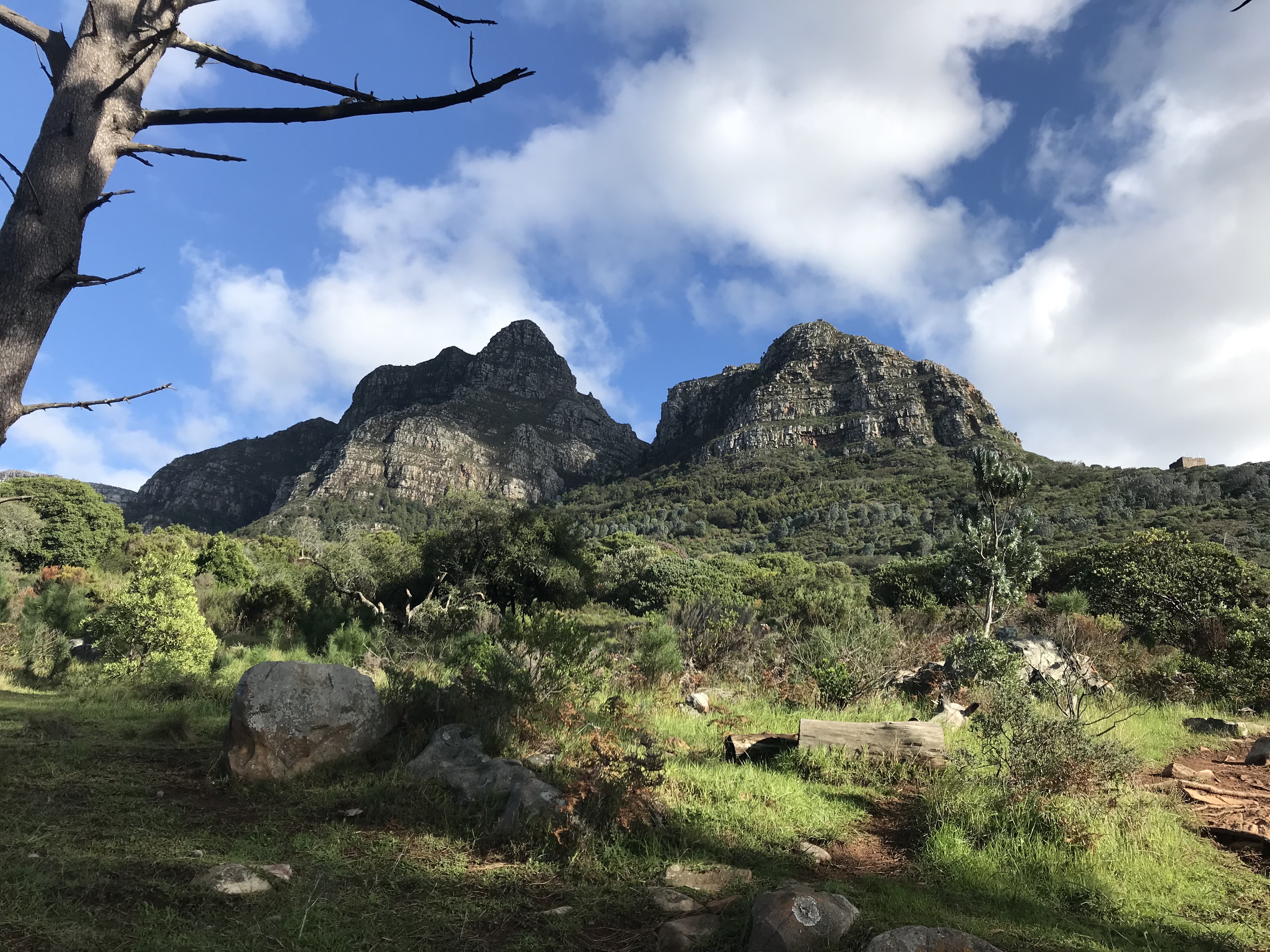 I am writing to you from the Observatory (Obz) neighborhood in Cape Town where I and 7 other New School students will be working with the organization Slum Dwellers International (SDI) for the next two months. Our first week in the city has been spent making ourselves acquainted with the local life, nature, and history of this sprawling city. On Sunday, we took a hike up to Devil's Peak on Table Mountain (Khoisan name Hoerikwaggo, or mountain of the sea). It offered a stunning view of the city, the ocean, and the 12 Apostles mountain range in the distance. Despite this lush, rich, spanning landscape, Cape Town is currently facing a severe water crisis due to a 3+ year drought. Heavy restrictions have been enforced, and are felt throughout the city. Individual usage has been restricted to 52 liters a day, (13.2 gallons). It has been interesting to experience such a severe crisis firsthand and also to witness the ways the city is handling restrictions in public spaces. Signage has been placed throughout the mall, the airport, universities and restaurants, urging people to waste less, flush less, and use hand sanitizer instead of soap and water. Some public restrooms have switched to recycled "grey" water for toilet usage. In our lodging, shower time has been cut to 2 minutes and our toilets have been shut off to use only recycled laundry water to flush. It has been eye-opening in regards to how much water we are so accustomed to using, and how much fresh drinking water is often wasted on sanitation purposes.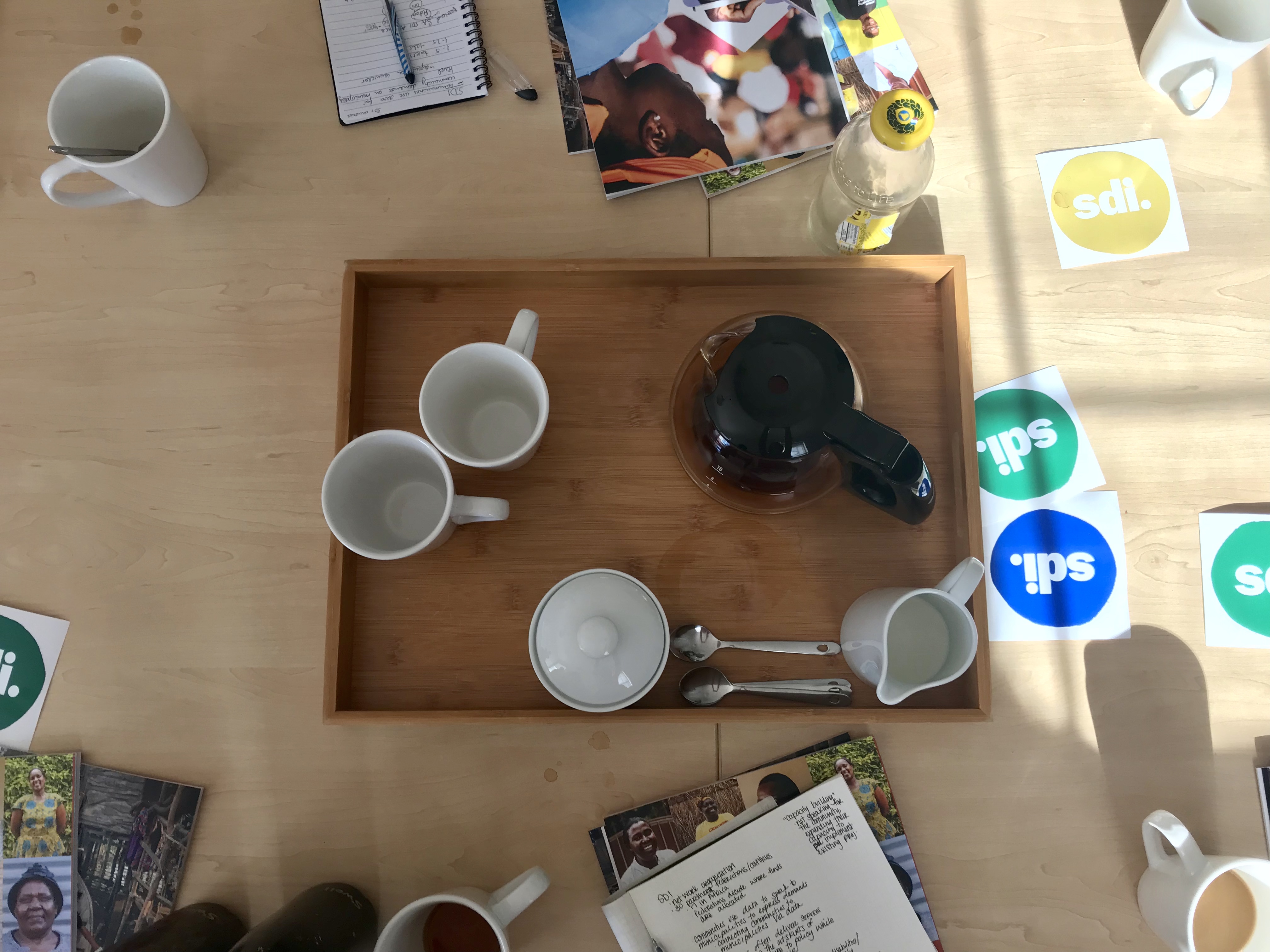 On Monday we visited the SDI office and met with our teams lead by Skye, Mara and Annie. SDI has a great and long relationship with The New School and has been the host organization for the Cape Town IFP for over 4 years. SDI works in 29 countries throughout Africa, Southeast Asia and India with community savings groups and local organizations that form federations. We have been split into two work groups, 4 students are working with Skye on a South African resiliency project in both Cape Town and Durban, compiling policy briefs based on data provided by both cities' resiliency efforts. I and two other students are working with Mara and Annie with data from Monrovia, Liberia to create visualizations and reports based on the enumerations and profiles gathered from the federations. Using raw data, we will create posters for 62 townships with the most significant features and most pressing concerns highlighted. We will then compile a larger report on the Greater Monrovia area that will address the status of the SDI federations data and their goals going forward. We Skyped with the Liberian federation members on Thursday and became more acquainted with their projects and goals. It's really inspiring to see communities working and advocating for their own needs and goals via savings groups and federations. I'm really excited about the work we're going to do with the Liberian team.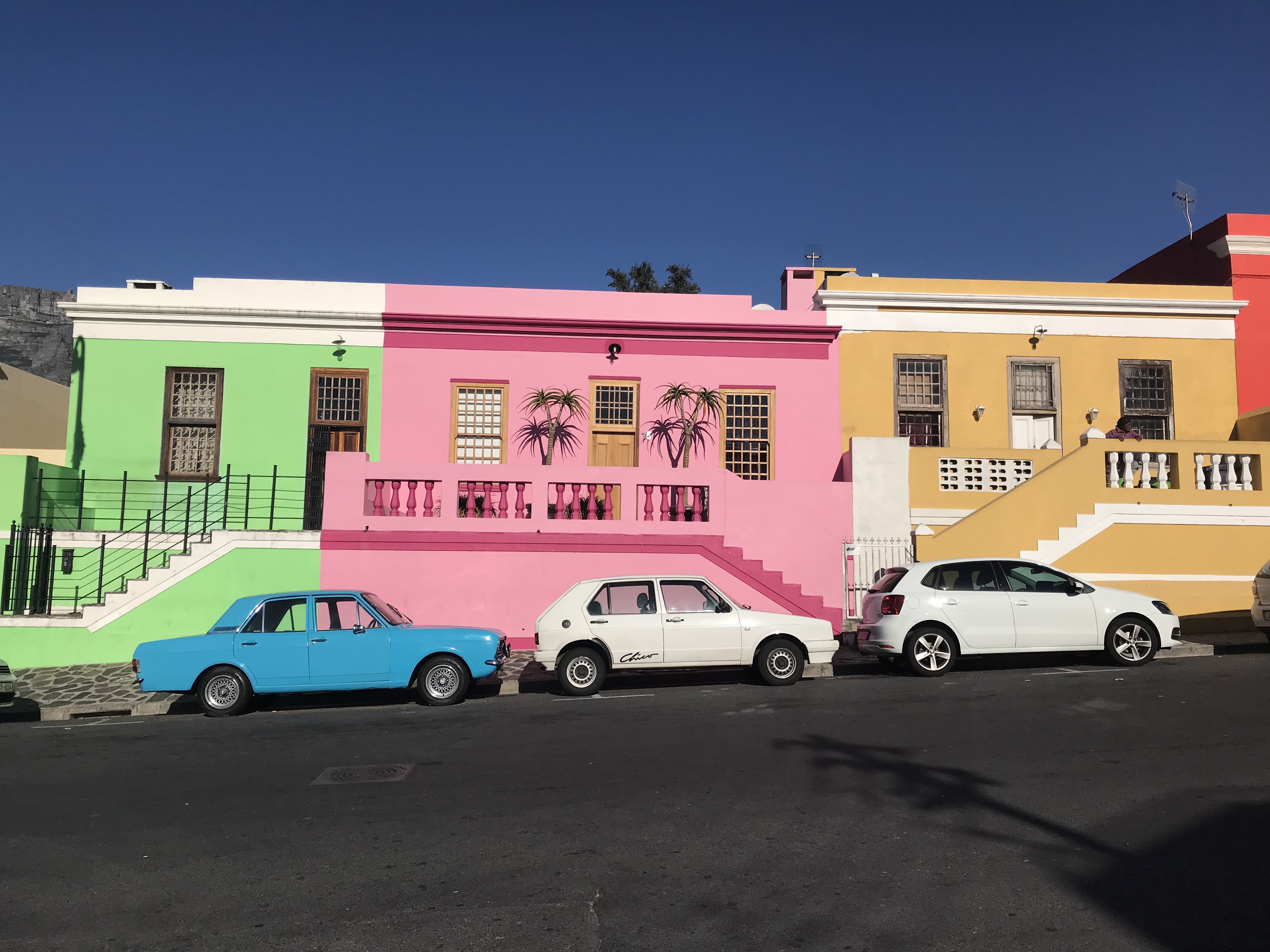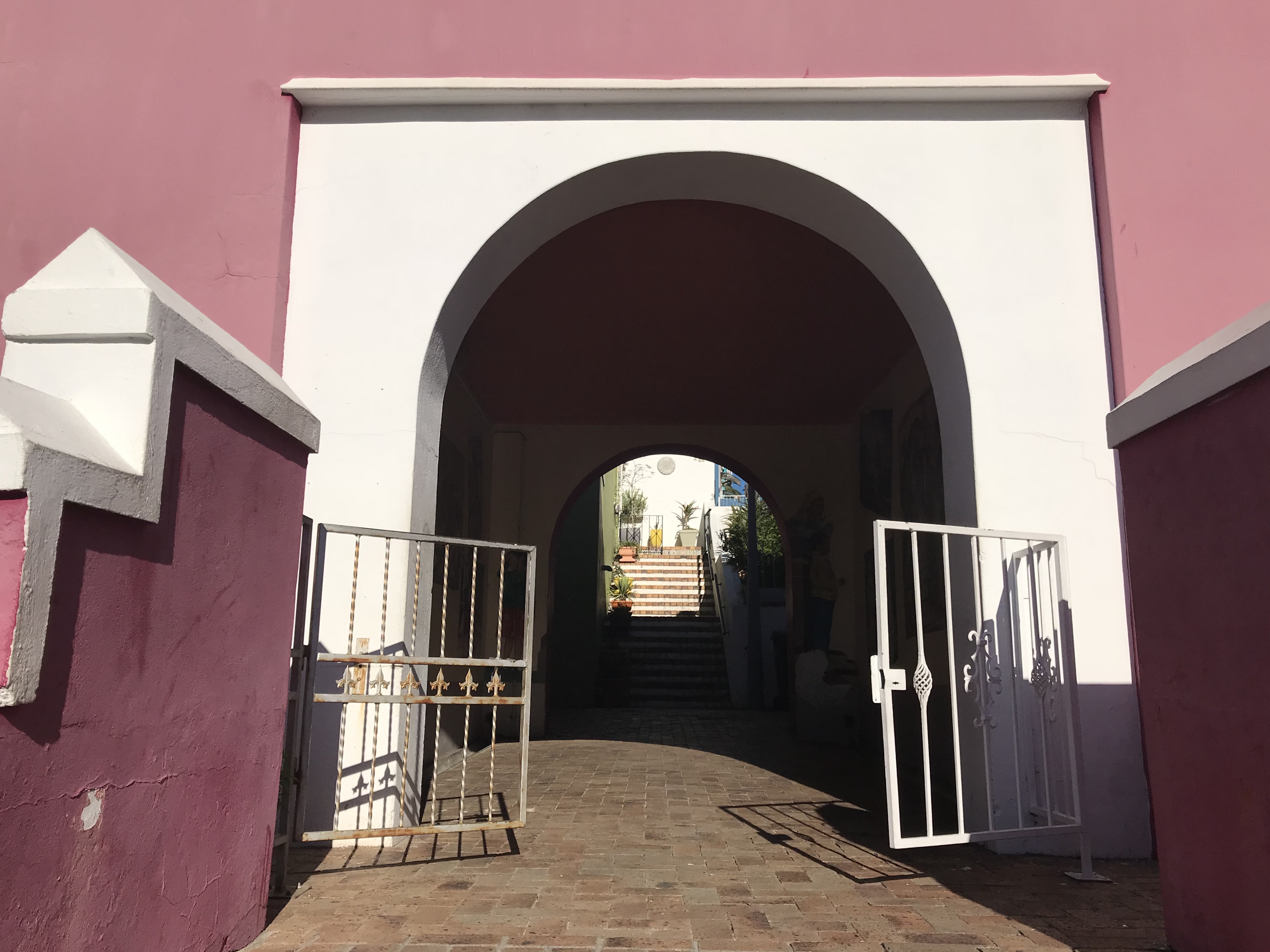 On Tuesday we visited the Bo Kaap neighborhood, a historic neighborhood famous for its vibrant architecture and Islamic influence. Formerly known as Malay Quarter because of its identity as a Cape Malay cultural center, it was initially built as a township before becoming a cultural hub. The architecture is incredible and inspiring and made me never want to leave. The community has become very active in resistance movements to support the Palestinian effort and to prevent gentrification in their own neighborhood. We have been invited to attend an iftar in the community by my friend from college who coincidentally is here on an internship – the world is so small! I'm expecting it to be a beautiful experience. More photos from that to come!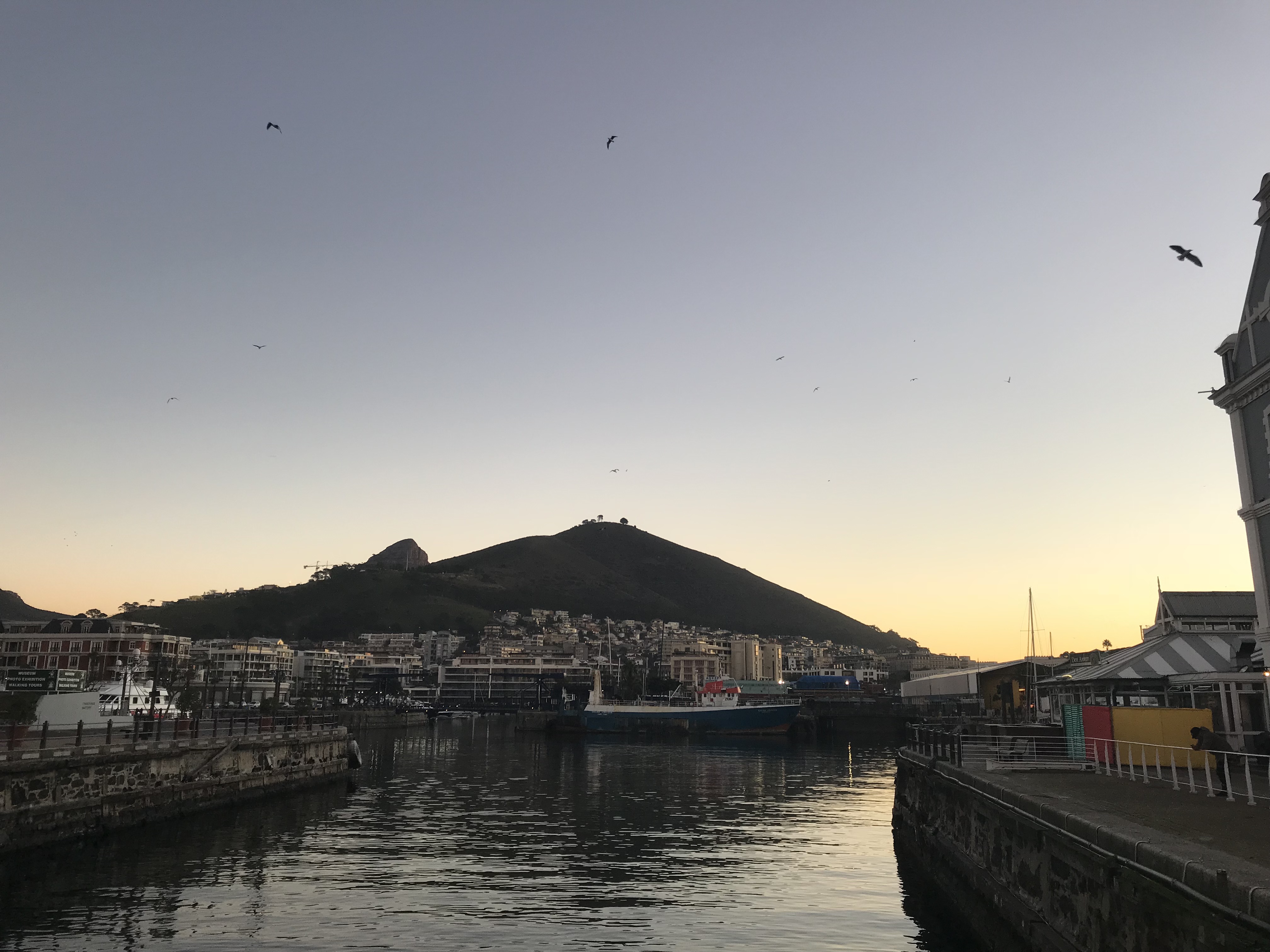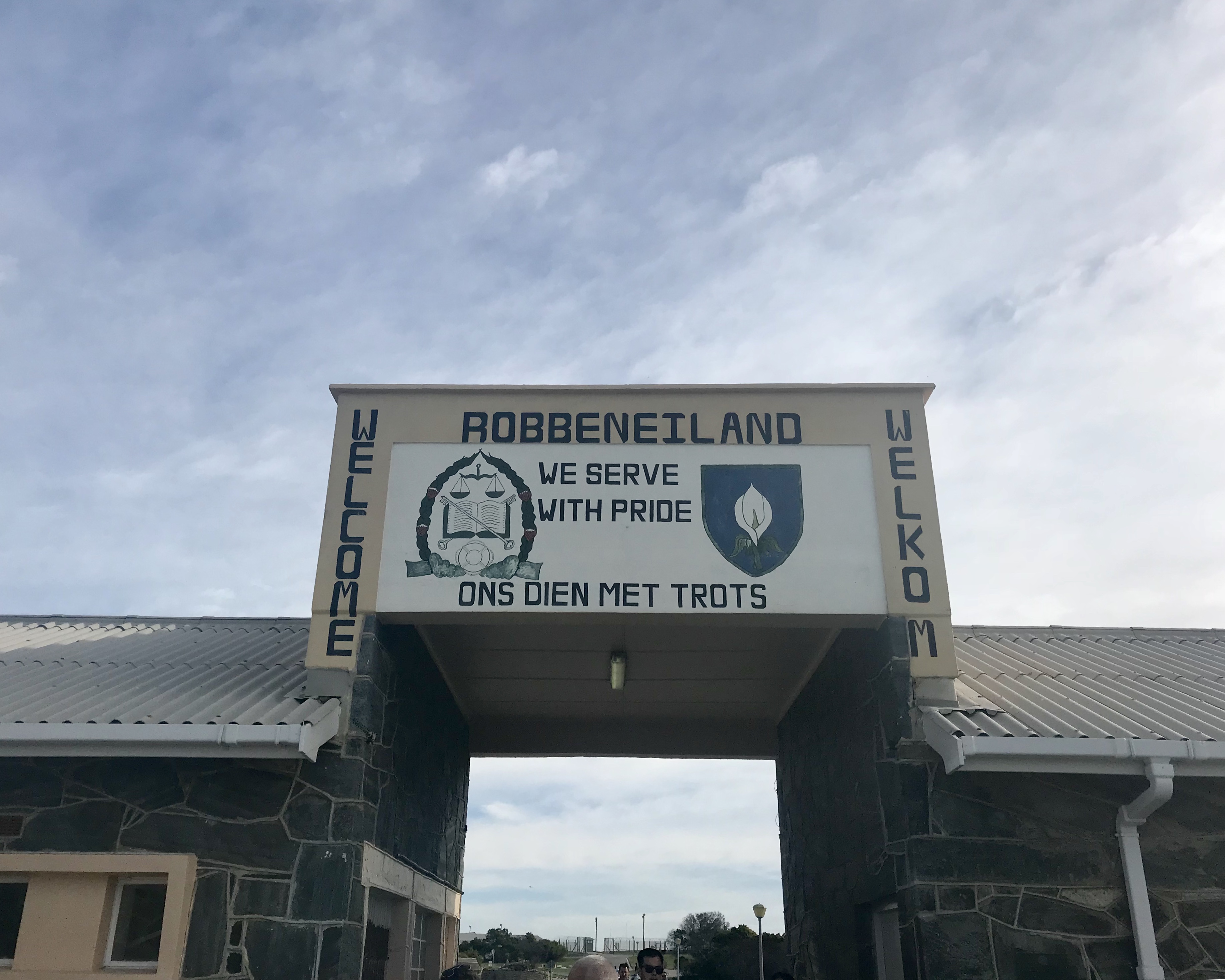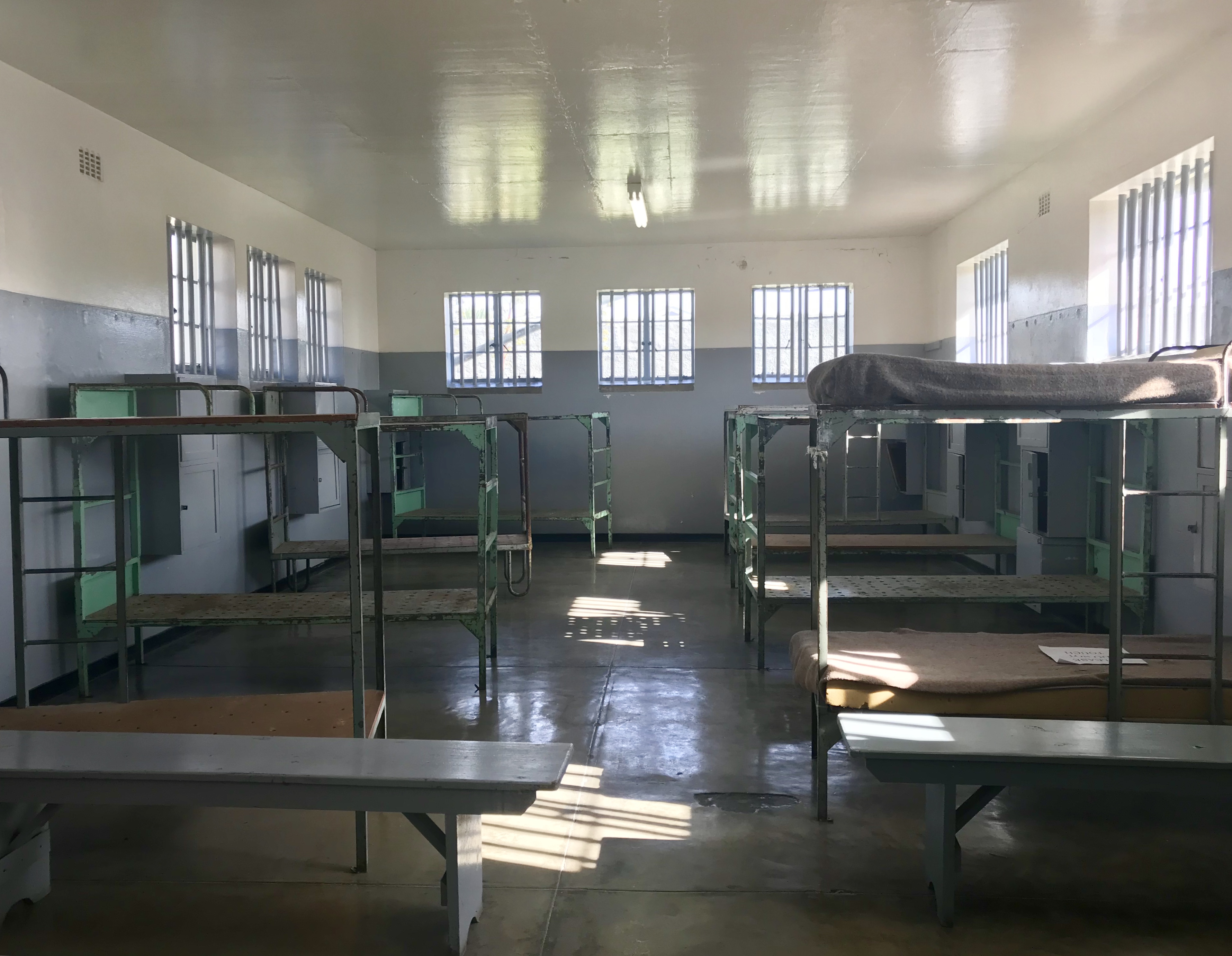 On Wednesday we took a ferry to Robben Island, the now-defunct historical prison that began isolating political prisoners as far back as the 17th century. Future president and revolutionary Nelson Mandela served 18 years on the island, and Jacob Zuma served 10. The tour was given by a former political prisoner who spent a decade locked away for resisting apartheid. He and the other prisoners spent their time holding secret meetings and sharing political theories and ideologies that would eventually reinstate banned resistance groups and political parties like the ANC (African National Congress) and the PAC (Pan African Congress). The tour was somber but enlightening. The strength and resilience of the freedom fighters was surely felt throughout the island.
We're all looking forward to the upcoming projects, community meetings and activities we have planned. Stay tuned here for further updates on our Cape Town adventures. Bye for now!