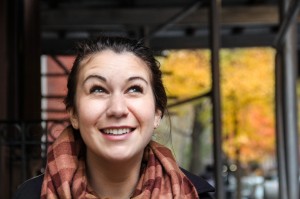 Today, internship culture is on the rise, reflected by media coverage and books such as the 2012 bestseller Intern Nation. This is due to the increasing number of young and not-so-young adults turning to internships for career opportunities. While the quality of internships vary by company, the number of programs is exceptional. And for students and graduates the more, the better is a common attitude, based on the idea that at least one is bound to yield a worthwhile (read: paid) experience.
This mentality was reinforced by an interview with New School international affairs graduate student Kelli Vanover. At 26, she is a full-time student working two unpaid, part-time internships. These mark her seventh and eighth. While she appreciates the work and experience, she finds unpaid internships difficult to sustain. For Vanover,
There are no rewards for working internships except for résumé-building. I find this unfair because my internships are all essentially full-time jobs. I am not an intern, but a consultant. I teach [the organization] how to build an online social network and write their strategy. So, when do I start getting paid to work? I make more nannying than I do working in my own field.
Since the late 1960s, college and graduate students alike have sought out internships to gain experience, establish connections and find a job. The National Association of Colleges and Employers discovered that 50 percent of graduating students in 2008 took on internships, a 17 percent increase from a similar study in 1992. By 2012, fully two-thirds of all college graduates had held intern positions. This indicates students today recognize that a degree is no longer enough. In a recent convenience sampling, 75 percent of those college graduates surveyed—all under the age of 35—participated in not just one internship, but multiple. A competitive economy with unprecedented downsizing in many sectors encourages this trend.
In 2006, I traveled to Washington, D.C., on scholarship to work in the hub of international affairs. This was my first taste in the big leagues and unknowingly, the beginning of my career as an intern. Since then, like Kelli, I've become a professional intern and have worked at six different organizations.
I know the difficulties that come with working for free. I can remember—between college and grad school—working full-time as an unpaid intern, and waiting tables weekend nights. I worked seven days a week but barely made rent, simply dedicated to staying in my field. After eight months, I finally burned out and decided to take a chance by packing up my life and moving to NYC to go back to school.
Now 29-years-old, I stare down a fast-approaching May graduation. What I fear the most—even with a master's degree—is that I will continue to intern. I know I am not alone. This internship dilemma is a catch-22 for many students today. Remaining engaged in our field as well as financially stable often feels like a losing battle. As students, we continue to gamble and take on more unpaid work, hoping the next will be our last and lead us to the elusive paycheck of our dreams. As for me, when school ends I am determined to start the career I've interned so hard for.
Marcela Gara
GPIA, Media 2013