UN Disgrace in the Balkans Resurfaces in 'The Whistleblower'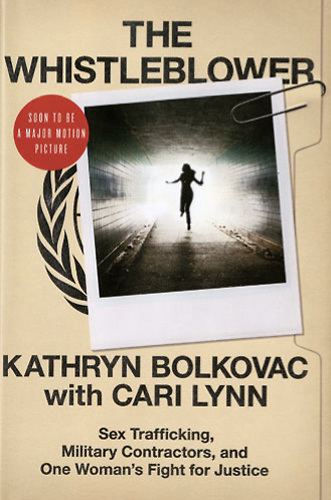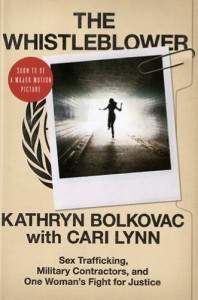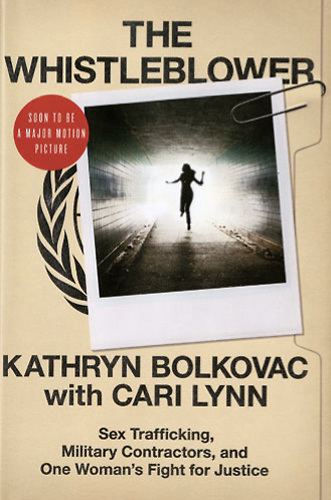 Balkans International Field Program students attended a book tour event for The Whistleblower at picturesque Columbia University's Pulitzer Hall January 31. Subtitled "peacekeeping and human-trafficking in Bosnia," the event revealed how the United Nations and multinational contractor DynCorp were implicated in an international prostitution ring after the Balkan war and ethnic cleansing of the mid-'90s. Kathryn Bolkovac, a police officer from Nebraska turned International Police monitor for DynCorp, spoke out against the systemic hypocrisy she witnessed—think US Secret Service in Colombia debacle times ten—and was summarily fired for bogus reasons. As a result of her coming forward, International Police officers and DynCorp subcontractors were forced to resign, though they were not prosecuted. (She later won her wrongful termination case against DynCorp, still a US State Department partner.)
In an unusual case of Hollywood-does-right, stars such as Rachel Weisz (playing Bolkovac's character), Vanessa Redgrave and Monica Belluci lent new life to a story that happened almost twenty years ago in a titular 2010 major motion picture (based on real events, of course). For the movie's opening, the UN and DynCorp had to prepare media statements—which alone is worth the price of admission.
The movie encouraged this brave woman, forced to leave Bosnia for her own safety, to finally publish the actual whole story. In addition to Bolkovac's exposé, it is of great importance for society to see that someone can take on the most powerful international institutions, and go on to live a relatively normal life as an activist and author (still, she's blacklisted from her former job sector).
Bolkovac is a very polished speaker, but only after she gave her bio—and a short sermon about how we must be vigilant about the sex-trafficking we see every day—did the event become less scripted. Things got livelier when Tanya Domi, the writer, reporter and activist who took Bolkovac's story public in 2001, briefly interviewed Bolkovac, whom she'd never met in person. Domi, a Columbia alum and OSCE Bosnian mission member from 1996–2000, was clearly excited to be recalling a proud moment in her life. She broke the story in the Bosnian newspaper Oslobodenje ("Liberation") because it was the Bosnian people who were taken advantage of—by those international agents ostensibly committed to helping them.
Domi added an unselfconscious spirit of satisfaction and justice to an otherwise informative yet depressing tale. While it was fun to see her revel in the termination of the "disgusting" UN high representative in Bosnia at the time, Jacques Paul Klein, for sexual misconduct in Liberia, the take-away was still tragic irony: United Nations peacebuilding missions have contributed to the modern-day slave trade.