"What do you think about the Olympic Games one year later?"
Last summer, Mike Harrington, Jesica Kessler, Ashley Padgett, and Ayesha Issadeen collaborated on a film about post-Olympic Rio de Janeiro as part of the IFP program in Brazil. Guided by Professor Peter Lucas, the group set out the investigate the repercussions of hosting the 2016 Olympic Games in Rio de Janeiro through eight themes: re-development, tourism, transportation, security, environment, legacy, and sport. The topic was pertinent, as Brazil is the first country to host both the World Cup and the Olympic Games in a mere two year span. This provided a unique opportunity to study the effects of mega-events, especially in the South American context. Selecting a number of indicators for each core theme, the team set out for the fieldwork, speaking with community members. But the plan was not without its challenges. As team member Jesica Kessler noted, "one of our variables to investigate was intangible legacy, and the indicator was 'local pride of hosting the Games.' But, how to measure pride? Once in the field we realized it was only a matter of talking to people, to hear stories about the city and their experiences on Games time, how they dealt with tourism and what they decided to show/represent about their city."
Together, the group came together with different degrees of knowledge about Brazil as a country and Rio de Janeiro as a city. But their own academic backgrounds and professional experiences brought a breadth of skills to the table. Ayesha Issadeen is a Research Assistant for the Global Urban Futures Project and a student of GPIA, she had previously worked in Participatory Urban Governance programmes in South Africa. Mike Harrington is finishing his MS Environmental Policy and Sustainability Management and had worked in the environmental field for years, most recently in community energy efficiency work and is currently researching environmental education, food justice and is a Teaching Assistant at Parsons. Jesica Kessler works at Buenos Aires 2018 Youth Olympic Games Organising Committee and was finishing her MA in International Affairs whilst in Rio. Ashley Padgett had recently graduated from Eugene Lang with a BA in Global Studies. Each team member settled into a specific role naturally, taking over first and second cameras, producer, and sound.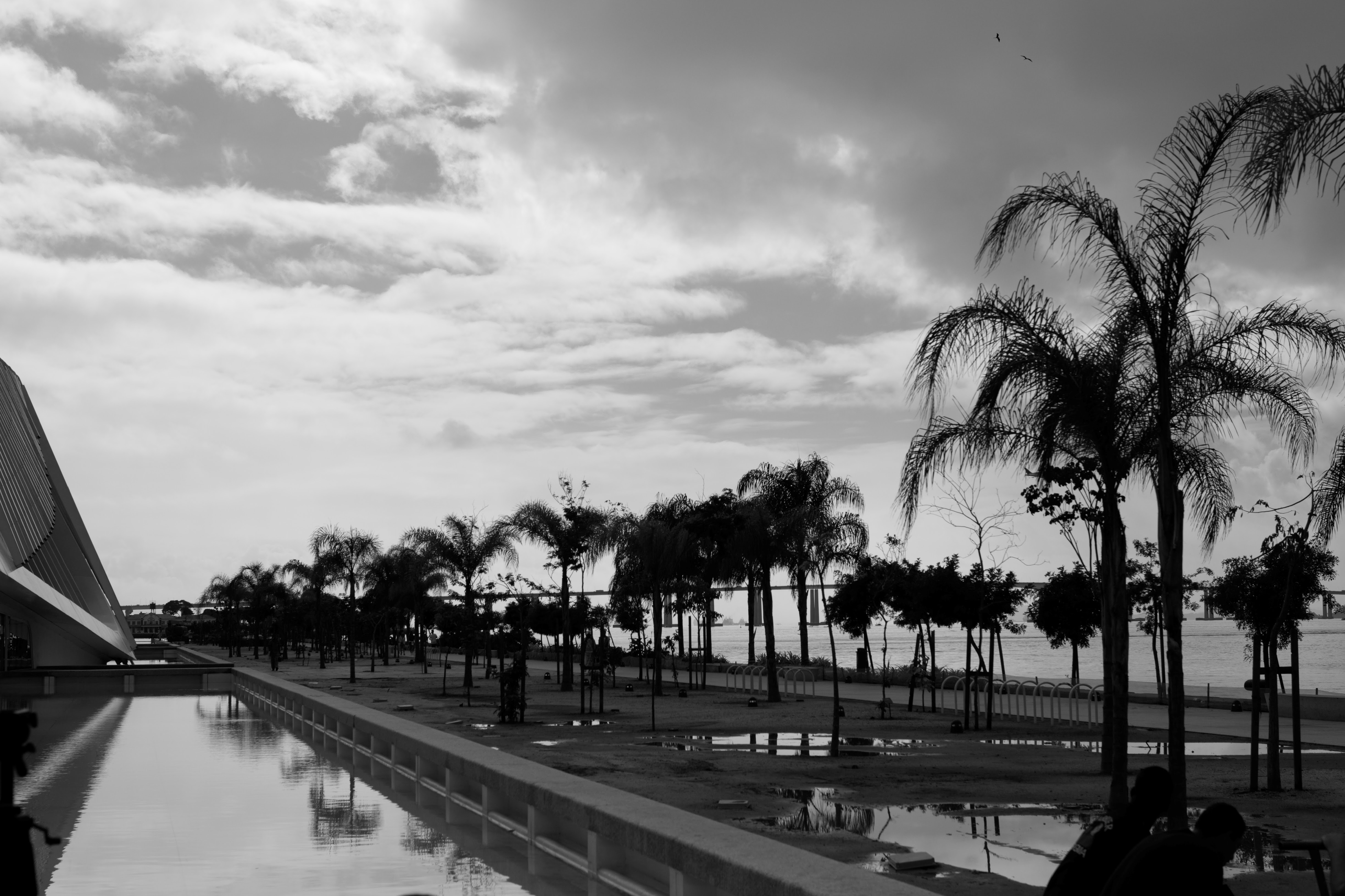 The success of a mega-event, says Kessler, "depends on the willingness and capacity of the city government to fulfill the goals raised at the beginning of the project. Its effects may not be immediate and 10 months after the Olympics we had an opportunity to explore what was successful and what could have been done better." The group wanted to see the repercussion of the Games, on both the city as a space, and on the cariocas (people from Rio de Janeiro) through the lens of their eight themes. To do so, they decided to orient each interview around one of those themes.
Travelling around the Rio de Janeiro metro area, the team utilized a network set up with the help of Professor Peter Lucas and recorded unstructured interviews with people they met from diverse backgrounds: professors, retirees, athletes, and activists. Mike Harrington explained that all of this material is being edited and compiled into a web documentary to illustrate their findings. In addition to utilizing the IFP's and Peter Lucas' networks on the ground, the students were able to use the vast resources of the city to meet informants. For example, they happened upon a local filmmaker at a feminist poetry reading. Their work took them across the city, seeking out the different realities and Olympic repercussions to portray on film. They observed divisions based on wealth, race, and socio-economic class. Still, Kessler said, the majority of people they spoke with "shared a love for their city and country and wanted things to be better in general."
As for their outcomes? The film is forthcoming – but the team shared some insights with The New Context. Harrington told us that the eight central themes of re-development, tourism, transportation, security, environment, legacy, and sport were more integrated than they initially thought. They "met a lot of incredible local activists and sports figures that donated their time and money to helping people develop themselves through sports competition." The team talked with "a badminton player that taught badminton to children in one of the favelas. He not only used badminton lessons as a way to teach sportsmanship, but also a way to learn discipline and have a safe place to enjoy themselves," and "a highly decorated judoka who devoted his life to excellence in judo and worked with youth and refugees as a judo coach." At the same time, they learned about "the deep corruption at multiple levels of government that of course extended into the planning and execution of the Olympic Games". While they set out to learn if mega-events helped to make Rio a better place, they learned that it may have actually contributed to inequality in the city. The teams hands on approach showed them the inherent contradictions that exist both in Rio de Janeiro and in the usage of mega-events are tools of international development. Stay tuned for their forthcoming web documentary to learn more.