Check out the 2012 International Field Program's (IFP) Aesthetic Photo Winners!
Allison Dommu
M.S. Milano – Nonprofit Management
Spring 2013
This photograph was taken in one of the oldest and most traditional neighborhoods of Hong Kong. In Sheung Wan, the narrow cobblestone streets are full of shops selling Chinese medicine, incense, and dried fish. Strangely, this place feels a world away from the skyscrapers and high-end retail stores down the road in Central. When I noticed this man reading in a darkened doorway, I was struck by his peaceful composure. Now as I look at this image, I wonder how he views the changing face of Hong Kong.
Diana Rodriguez
M.A. GPIA – Conflict and Security
Fall 2012
This photograph depicts Kosovar-Albanian children playing on the grounds where the roots of the Kosovo breakup from Serbia originated. (Adem Jashari Memorial Complex in Prekaz, Skenderaj, Kosovo)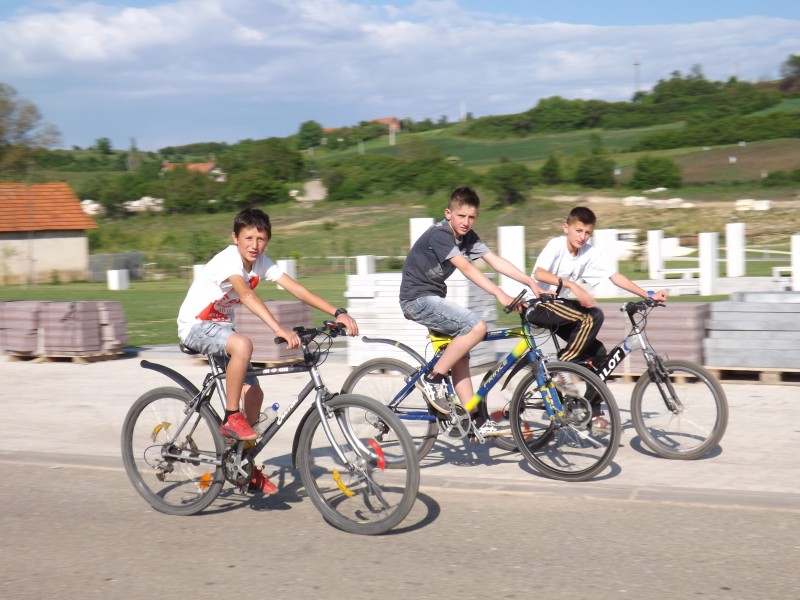 Marcela Gara
M.A. GPIA – Media and Culture

Spring 2013
This photograph showcases the playful side of Rio de Janeiro, Brazil, and reflects the essence of Ipanema beach on a Sunday afternoon. For me, the beach marked a special place that brought people together. A place where men and women, young and old, black and white, gay and straight are accepted. Where acrobats, surfers, soccer players, and artists alike can gather and play.