Ben Homer visited the Za'artari Refugee Camp in Jordan in August 2013. 
The media has seized on Za'atari Refugee camp as a focal point of the Syrian refugee crisis. Aerial photographs show the massive scale of the camp  which today hosts more than 120,000 people. Its location in Jordan has made it a relatively safe destination for journalists seeking to cover the war in Syria. Most stories from the camp have predictably focused on the massive logistical effort of operating a camp the size of a city, or on individual stories of refugees living there as a sad reality representative of the larger  humanitarian crisis, but Za'atari has taken on an identity of its own. The majority of camp residents are from the region of Dara'a, where the uprising against President Bashar Al Assad began and their livelihoods revolve around news of the Syrian conflict. Most stayed in their homes as long as they could, managing with their family and neighbors, until intense fighting or bombing forced them to flee for the safety of themselves and their families. Today, they live vicariously through cell phone updates with their brothers, husbands, fathers, relatives, and friends who are fighting. The camp itself serves as a de facto base camp for Free Syrian Army fighters and other groups that are aligned against Assad. This makes it very different from so many other refugee camps, including those in Jordan that have housed Palestinians for more than sixty years. It is hot in the summer and frigid in the winter. Residents complain of scorpions and snakes. For Za'atari residents this is only temporary, a place they must live until Assad is gone. Until then, it is a sacrifice they are willing to make.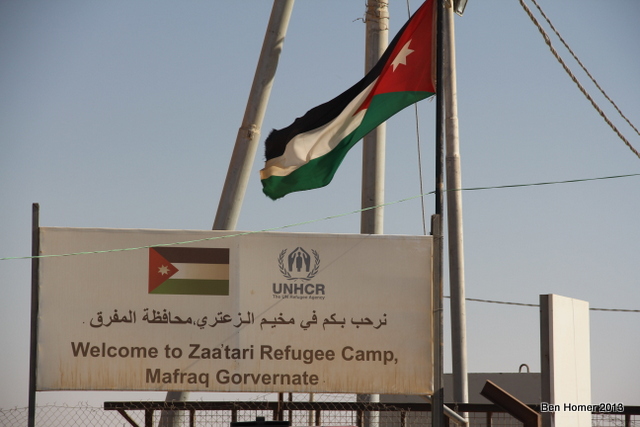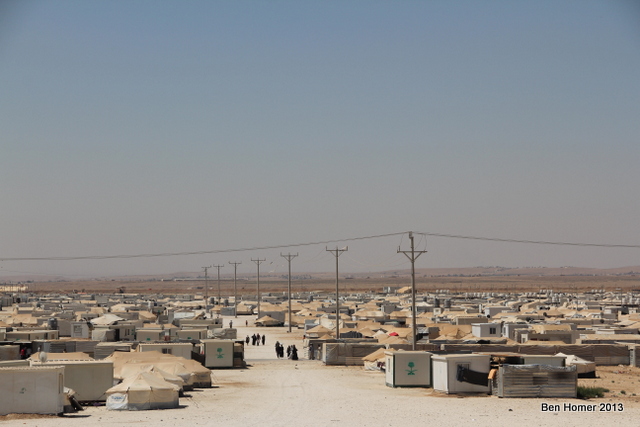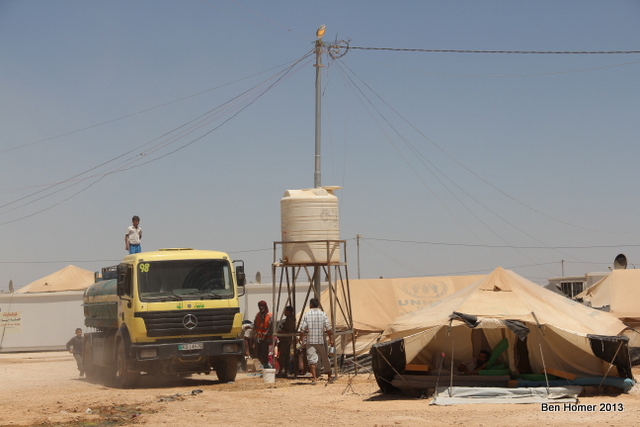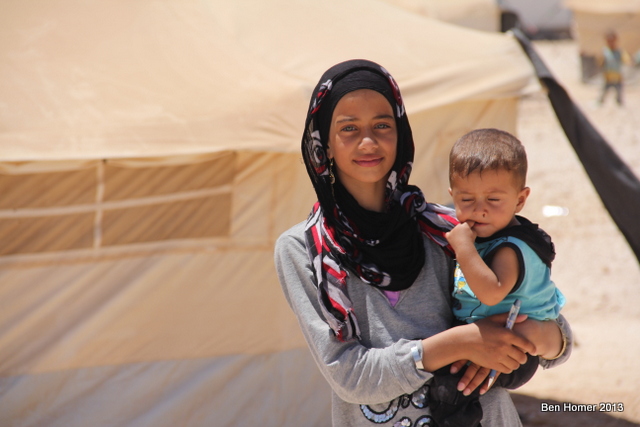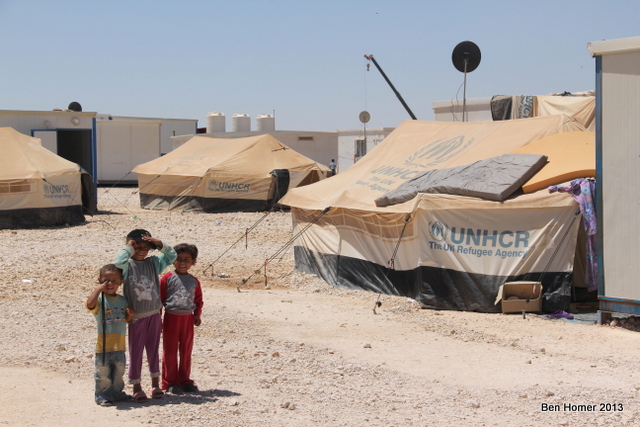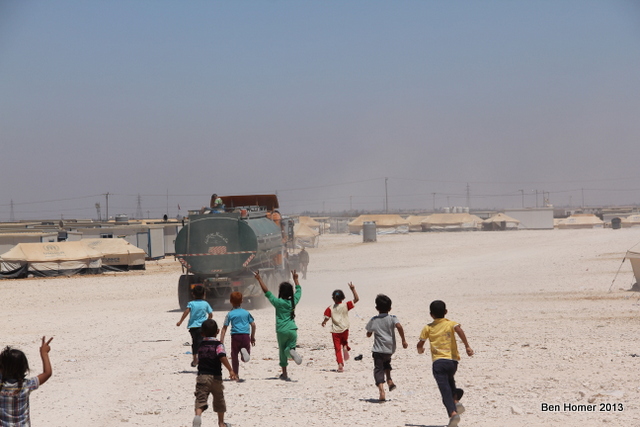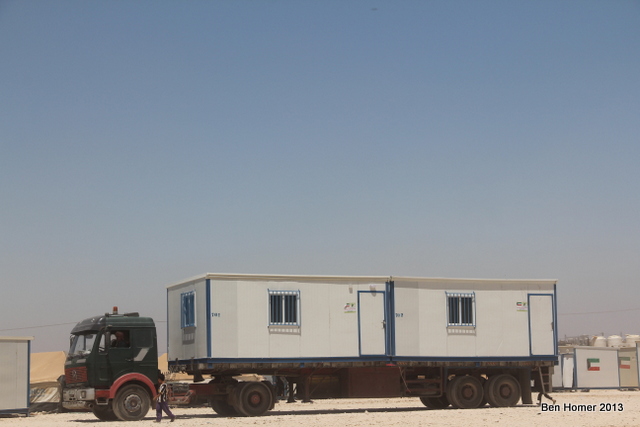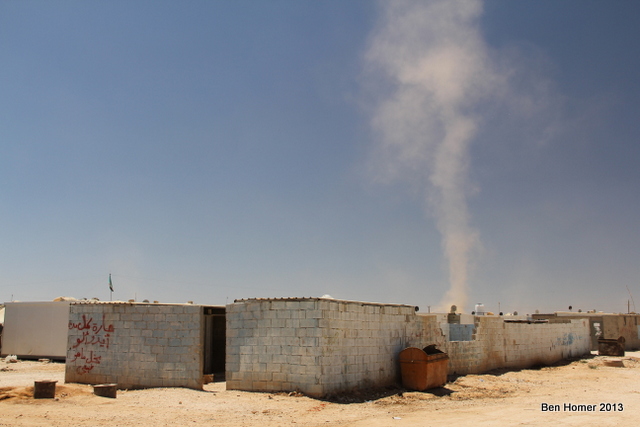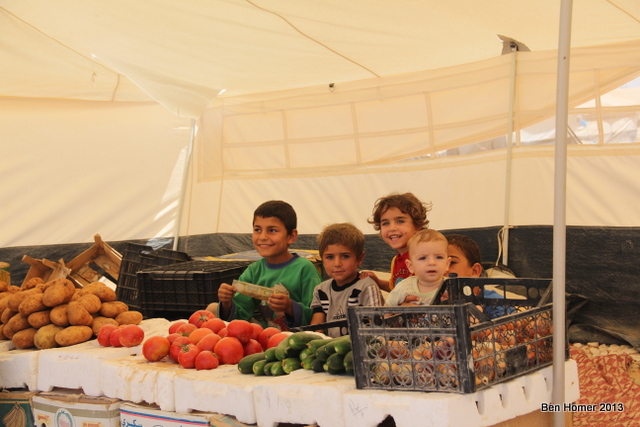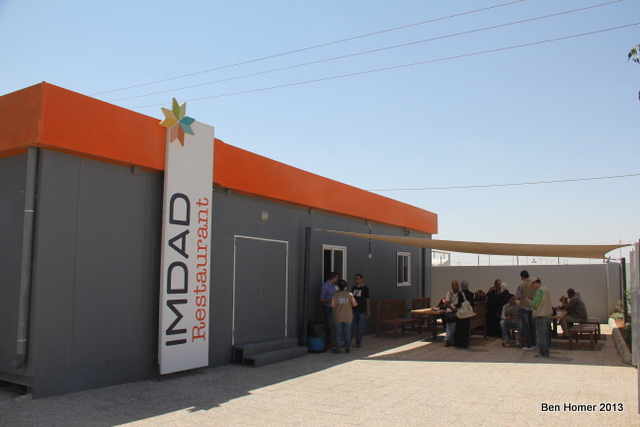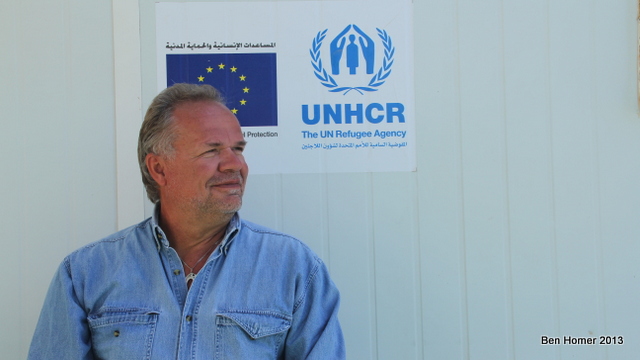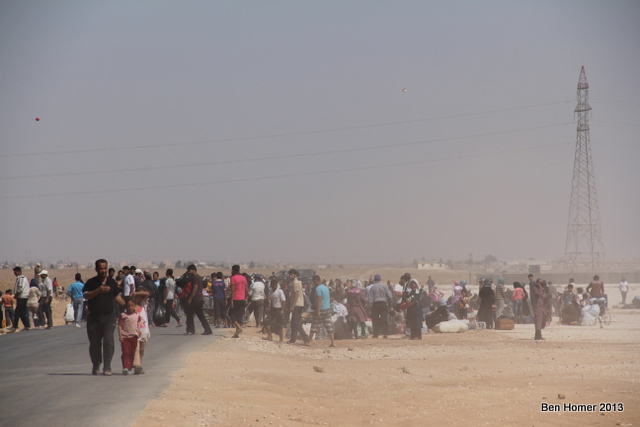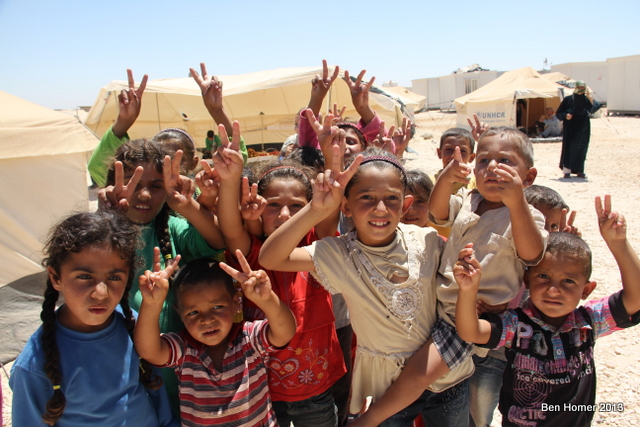 Ben Homer is a graduate student studying international affairs at The New School.