SGPIA student Maya Mehta (Media and Culture) participated in last summer's International Field Program in Rio de Janeiro. She had worked at the intersection of youth development and art, and took naturally to the art-based community and education work done by NGO Projeto Morrinho. She spoke to the New Context about her experience working in Pereira da Silva, a favela community in Rio de Janeiro, how organizations like Morrinho can transform a community, and the next steps in her project.
Hi Maya! Can you tell us a bit about your experience on the IFP and your project?
This past summer, while on the International Field Program in Rio de Janeiro, I worked with an NGO in the community Pereira da Silva, in the South zone of the city. Josh Bombart, Magdiela Rivas Nunez, and I had the opportunity to collaborate with Projeto Morrinho, a miniature favela with a loud message and big ideas for change. Projeto Morrinho started in 1998 out of the imagination of a 14-year-old boy, Cirlan Oliveira. After 20 years of work – 12 as an NGO – and with the help of over 20 young male youths from the favelas, the project has earned global recognition. Morrinho has been an essential place of community, art, expression, and education not only for Pereira da Silva, but for many other favela communities who have participated in building their own miniature installations.
Morrinho works in four ways to promote education, community, and art. The first element of Morrinho is Morrinho Social where the programs offered promote citizenship education, youth leadership, and media arts education. The second aspect is Morrinho Tourism, where Morrinho guides tourists on foot up to the space to see the creation. This allows those who would not be exposed to the realities of the favela to see another side to the community other than the violence and drugs depicted in the media. The third component is the art exhibition where youth and the founders of the project collaborate to install the art in other favelas around Rio. The final component of the project is a community TV station, TV Morrinho, where all of the movies are made by youth from the favelas and the founders as a form of participatory media. The founders of Projeto Morrinho made art-making a political act, where they are the global ambassadors, a sort of middleman between the youth of the favelas and the rest of the world. Projeto Morrinho is a model for arts and cultural programming that can be an influence for similar participatory projects with goals of citizenship education, youth agency, and participation.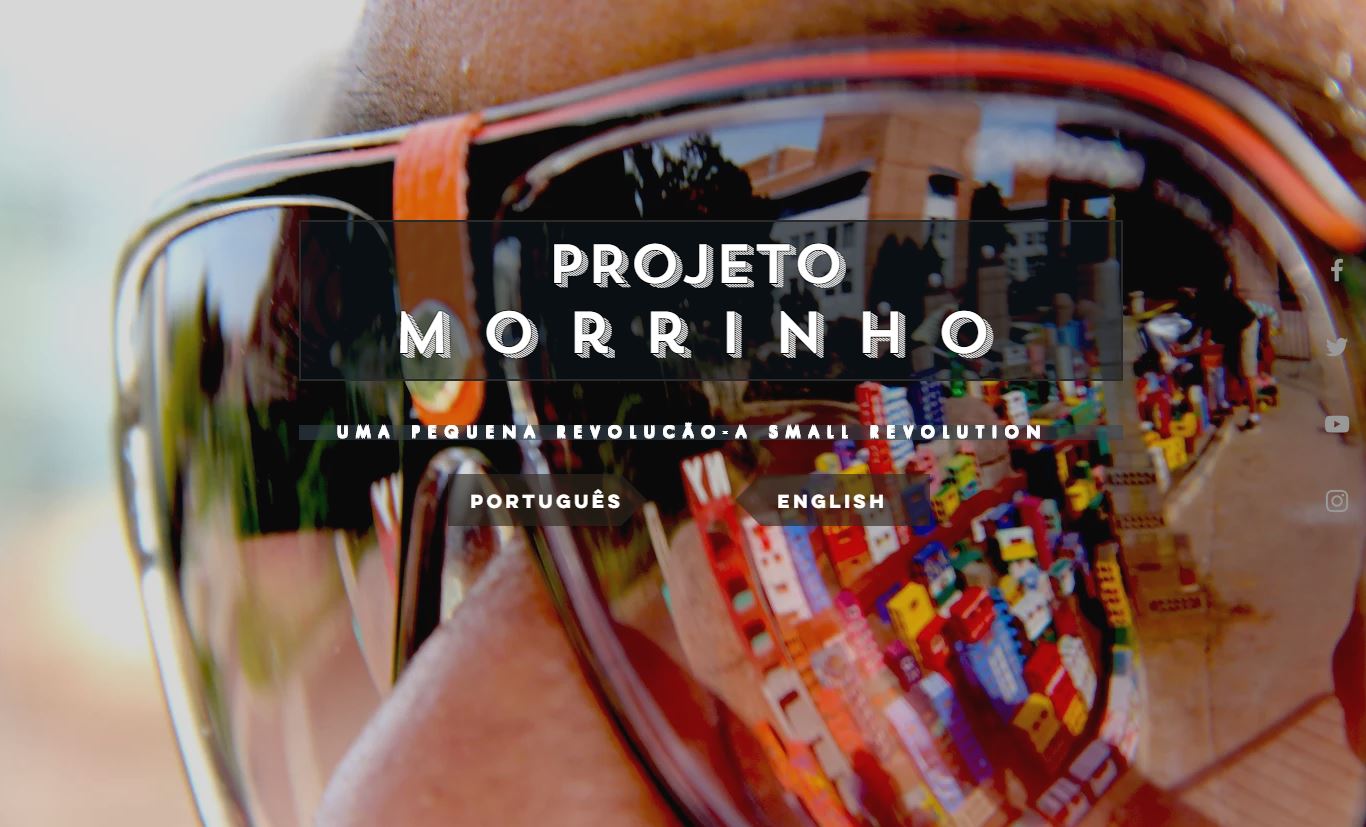 As part of our IFP Project, our team helped Projeto Morrinho to build a new website: www.projetomorrinho.org. The website is bilingual in English and Portuguese, and is in constant progress. In addition to producing the visual and photo content for the website, we worked on a short satirical film Fora Temer, Fora Trump which should be finished soon.
I am currently writing my thesis on favela-based arts organizations and inclusive citizenship in Rio with Projeto Morrinho as my case study.
Did you have experience studying Brazil or arts-based civic participation before deciding to join the Rio IFP?
I have had experiences volunteering and working with youth and art between NYC, Fiji and Baltimore, but the Rio IFP was my first time being in Brazil. I first started focusing on youth participation and art in the course Global Youth Media with Peter Lucas.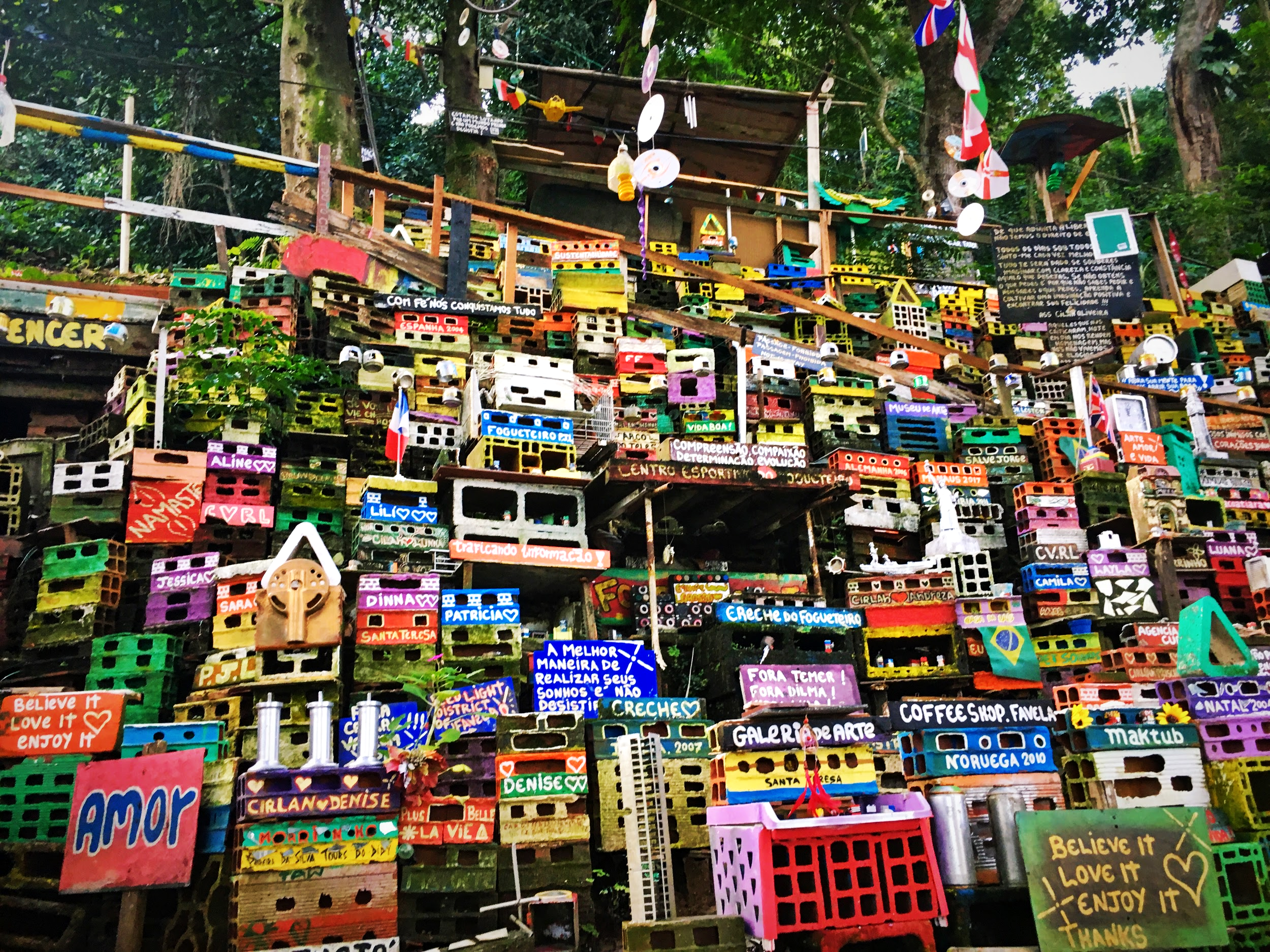 What really grabbed you about this subject or field? Can you point to an experience or moment that convinced you to expand this project beyond the IFP and into your thesis?
The moment that comes to mind is that first time that we actually went to the site of Projeto Morrinho. To get up to the site you have to walk so many steps that once you get to the top, you have lost your breath. Almost as soon as you get your breath back, and you look at this 350-400 square meter work of living art, you lose your breath again.
Projeto Morrinho is a place where boundaries and borders feel obsolete.
What makes this place so magical, in my opinion, is that it has been constructed out of the emotions, the intellect, and the physical work of people from throughout the city of Rio de Janeiro and all over the world.
Another event that particularly stood out for me is an installation that we documented in a favela community called Santa Marta. During this workshop, Morrinho collaborated with a music school from the community on an installation at the elevator station which take residents from the bottom of Santa Marta to the top. On day three, there was a party and you could see how excited the community was – and how proud of their children and their art. Seeing that reaction, I really wanted to look more into the meaning of the effect that this organization has.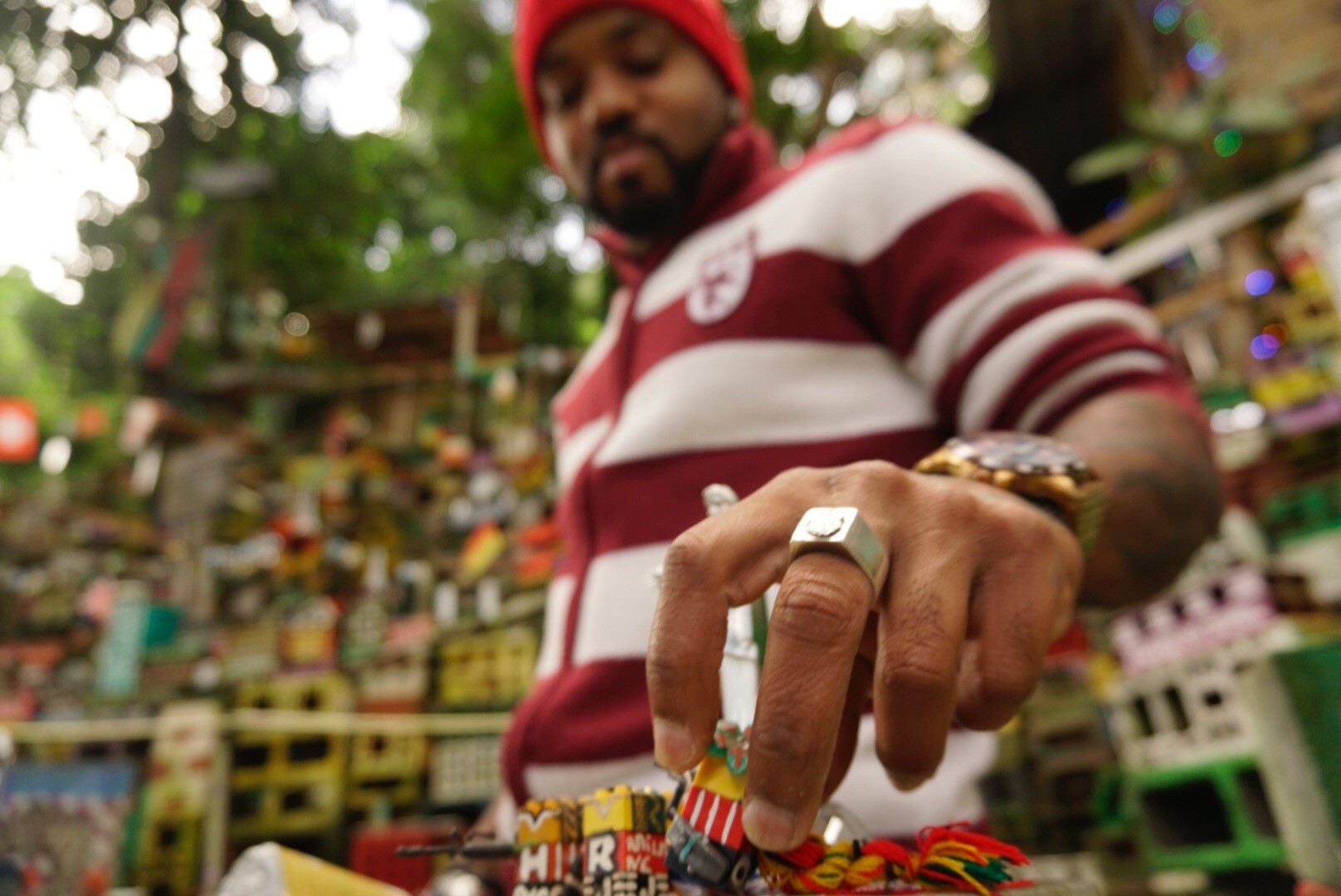 What other examples of favela-based arts organizations have you been studying and how does their work compare to that of Projeto Morrinho?
In my research I have come across a study called Underground Sociabilities, conducted by LSE and UNESCO,which examines the impact of organizations such as CUFA and Afroreggae and their psychosocial effect on members and political participation. There are many grassroots organizations surrounding citizen journalism, citizenship education, arts and music in the favelas and these organizations seem to share a common theme.
They provide a counter-narrative for the city and for the world.
What is remarkable about Morrinho is its reach as an organization, whether or not that was ever the intent. The project evolved from a backyard game of sorts to an NGO internationally renowned for its films, community engagement, and youth participation. Morrinho inspires critical thinking and action based on realities of favela life. As part of their mission, the team travels around the world bringing attention to the creativity and potential that lives in the favelas.
What are you learning about the possibilities of these organizations and their capacity for development?
These organizations challenge the narrative of the favela being dangerous and terror-filled places. It is essential to recognize these communities as lived-in spaces full of creativity, ingenuity, and that these are movements driven by the youth. Projeto Morrinho is a living example that there are youth in the favelas who actively chose to participate in the arts and in their community. I think that inclusive citizenship, this idea that people should all be able to have equal rights to the city, is promoted through these organizations not only through citizenship education but also by breaking stereotypes and bridging polarities within the city.